I'm Amelia. I have been working with hair care product shampoo and conditioner for 6 long years. This website is...Read more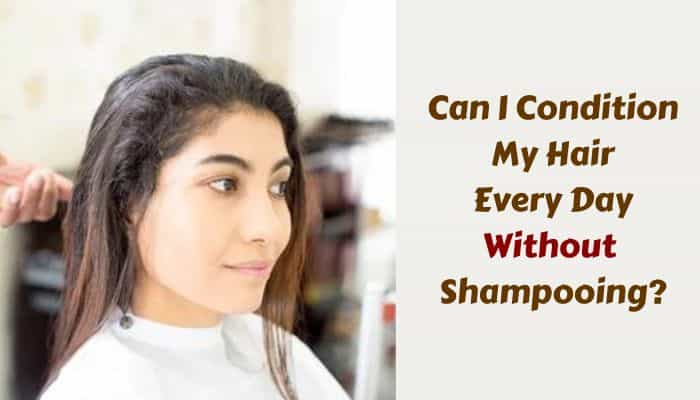 Shampoo and conditioners have been part of our hair care routine for a decade. They contribute to cleaning and softening our hair. But we women these days are ditching shampoo and conditioning their hair regularly.
But Can I condition my hair every day without shampooing? Actually conditioner focuses on nourishing and softening our hair by lathering a bit of it. That's why users are getting more attracted to it. But everyday conditioning our hair with or without shampooing may make our hair greasy and weigh down.
In this article, I'll be discussing whether you can condition your hair daily or not. I've also comprehended the right way of using hair conditioner. I hope, this my article will be the ultimate solution if you have queries about conditioning your hair.
Is it Okay to Condition My Hair Every Day without Shampooing?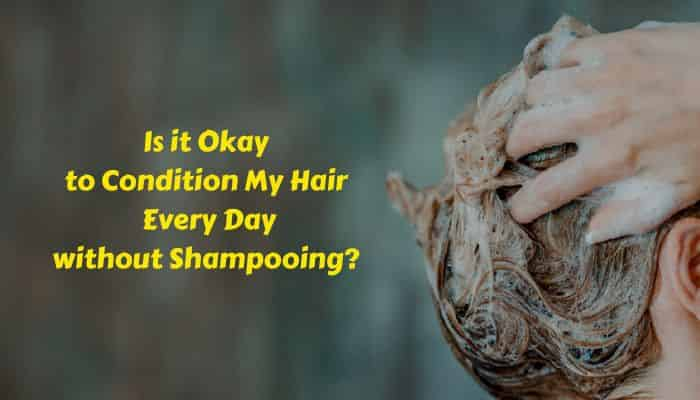 The prime function of a hair conditioner is to make our hair soft, shiny, and moisturized. No wonder people are tempted to keep it in their daily hair care routine. Many dermatologists have exclaimed that we can use conditioner daily, unlike shampoo.
Many shampoos can make our scalp drier and our hair strands more fragile. Overuse of shampoo can worsen the overall condition of our hair. But there's no such hazard in cases of using hair conditioner.
Some high-end conditioners gently cleanse unwanted sebum and oil from our scalp. As they are not too harsh for the scalp, we can easily achieve satin-like shiny hair!
Chemical and heat damage generally affects our hair the most. But lathering it with a conditioner can repair the damage to a great extent. Deep moisturizing ingredients like cocoa butter, honey, and beeswax can bring noticeable changes in our hair. This clearly explains why using conditioner daily won't harm our hair texture.
What Type of Conditioner is Best For Everyday Use?
If you're not using a good conditioner for everyday use, you're compromising your hair care routine. An A-1 conditioner can bring about mind blowing changes in your overall hair condition. But now you can ask me that which conditioners are the best for daily use?
Many conditioners are available in the business, but a few are worth trying. Honestly, I have researched and finally became successful in scouring the best everyday conditioner for our clients. Basically, I've talked about only two shampoos that can be a good choice for everyday usage down below-
If you're looking for a conditioner that will nourish and strengthen your hair without causing any damage, Olaplex bond conditioner will be best for you. This sulfate-free shampoo comes in liquid form and is easy to use.
Lathering a little bit of this product on our damaged hair can bring changes worth noticing. It is a highly reparative and moisturizing conditioner that prevents our hair from getting fragile and breaking. Some of my familiar Experts suggest using a generous amount of Olaplex No.5 conditioner from scalp to tip.
Unlike other moisturizing conditioners, you don't need to wait for long hours to ensure 100% results. Leaving it only for 3 minutes is enough for maximum outcome.
If you're somebody who loves vegan products, Pureology has brought to you this moisturizing conditioner working best for color-treated hair. Generally, this shampoo mainly targets medium to thick dry hair. This conditioner is one of the most exclusive ones ensuring hydration, softness, and moisture on colored hair.
Many color-protecting conditioners compromise hair strength for rendering softness and moisture. But Pureology seems to be the cream of the crop in what it does! Getting any other conditioner like this one with equal benefits is pretty tough.
The Pureology conditioner has a creamy consistency. For which a little of it goes a long way. This sulfate-free shampoo also works as a good protector from unwanted hair fall.
What is the Best way to use conditioner for healthy hair?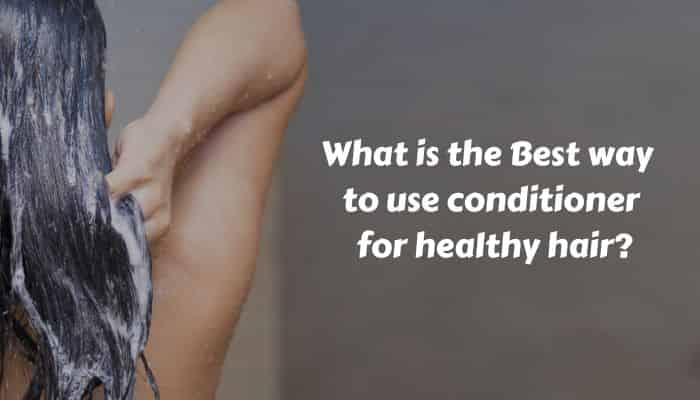 Do you know that using a suitable conditioner is the next step after washing our hair? All right. The proper way of conditioning our hair may seem simple and obvious. But misconceptions regarding such a simple step can create a mess if done wrong.
So, I've comprehended the steps of hair conditioning down below-
Wash our hair with a mild shampoo. Rinse out all the shampoo in the shower.
Let our towel soak the water from our hair before using a conditioner.
Take an amount of conditioner equal to the size of a quarter. Now apply it evenly to your hair strands. Just we should make sure that we don't apply it to our scalp.
Use a wide-tooth comb thoroughly around the ends of your hair. In this case, we can also use our fingers.
Keep the conditioner for some minutes and rinse it off properly.
How can I tell if I'm over conditioning?
Actually conditioning our hair can make it look visibly soft, shiny, and moisturized. But we all are know that overdoing anything never brings any positive results. And it's the same with over conditioning as well.
If you're using hair conditioner way too much, you'll see many unwanted changes in your hair strands. Using more conditioner than needed will prevent other hair products from penetrating our scalp.
To simplify the matter, I've comprehended the signs of over conditioning down below-
Your hair will appear greasier than usual.
Hair will look soft but stiff.
Using too much conditioner can make our hair super glossy and abnormally radiant.
They'll lack volume.
What Happened if I Used Only a Conditioner for a Month?
No shampoo hair care has become a new phenomenon in the beauty industry. The purpose is to cut down as many detergent agents as possible from the hair care routine. No shampoo funda had become so popular that I decided to give it a try!
Before trying this method, I used to lather my hair with shampoo 3 days a week. And shampoo was the only agent cleansing my scalp. So, the idea of not using shampoo freaked me out.
We all know how our hair becomes unmanageable the day we use shampoo. But it appears picture-perfect on the second day. And with a no-shampoo routine, our hair looks flawless every day! Conditioning our hair without cleansing may seem gooey, but it's worth it.
Following the conditioner-only method made me realize that the importance of using shampoo is a hoax. Our hair extracts necessary sebum and oil to keep enough nourishment, and conditioner mildly cleanses our scalp. Using only conditioner for a month surely brought positive changes in my hair strands.
Does conditioner prevent the build-up of oils on our hair and scalp?
Earlier users had a misconception about shampoo as the only way to prevent the build-ups on our hair and scalp. But recent research says that the detergent agents of shampoo dry out our scalp too much. And using less shampoo on our hair and scalp is better.
The best thing regarding a conditioner is that it mildly cleanses our hair and scalp. It'll contribute to cleansing unwanted build-up from our hair and scalp without being too harsh. Conditioner keeps our hair and scalp clean without messing up the pH level. Hopefully you have got it.
Final Words
I have seen that there are many articles on the internet talking about facts related to conditioners. But believe me, still now some customers or users and my relatives come to me asking, "Can I condition my hair every day without shampooing? As well as some of ask me can I deep condition without shampooing?"
That's why, my team and I have brought you this article. It discusses the benefits and procedures of conditioning our hair daily based on our personal experience.
I've also talked about some basic queries which can come into our mind about the daily hair conditioning process. This article is a holy grail if you're into conditioning your hair daily. At last, I hope you have benefited by my today's article. Have a nice day buddy.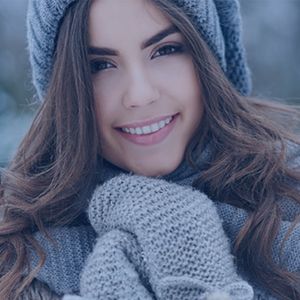 I'm Amelia. I have been working with hair care product shampoo and conditioner for 6 long years. This website is an outlet of my deep passion for hair, Shampoo and Conditioner. Basically, I'm here to guide you on shampoo and conditioner.