I'm Amelia. I have been working with hair care product shampoo and conditioner for 6 long years. This website is...Read more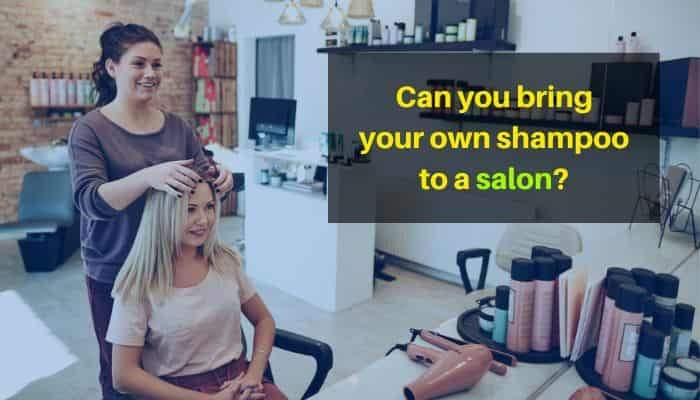 Hair is a sensitive fact for stylish people, and "can you bring your own shampoo to a salon" is a common question for them. However, the answer to the question depends on one's psychology.
All the things depend on your choice and preference. If your hair is sensitive or you have trust in a specific brand, it's better to take that one with you. Another fact is the hair type. All products don't suit a specific hair. It may vary, but if you have a recommended one from your hair specialist, you can try it.
Moreover, many other things will determine whether you take your shampoo in the saloon or not. Read till the end of this article to find out more about it! I will share my experience
Are there any drawbacks to using salon shampoo and conditioner?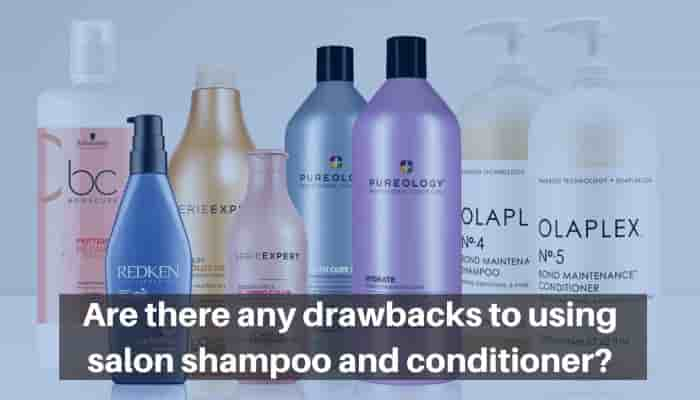 Basically, salon shampoo and conditioner products are the most critical components of every person's regular hair care practice. However, the substances that are present in some salon shampoos and conditioners can be damaging to the hair and scalp.
These ingredients can cause the hair to become brittle and fall out, and they may also cause the hair to get hurt. Moreover, there are some disadvantages to using salon shampoo and conditioner regularly.
Diminish the gloss and texture
Washing your hair more frequently with a salon shampoo can strip away the hair's natural texture and shine much more quickly. It can damage the permanent texture and gloss of your hair. I was faced this problem.
Scalp become parched
You can maintain a healthy scalp by frequently using salon shampoo, which helps avoid itching and flaking by removing natural oil. Anyway, continuous use may dehydrate your scalp and cause it to crack.
Dandruff
Having dandruff is a symptom of a dry scalp that begins to flake. Cleaning hair with shampoo can reduce dandruff, but only if you don't over wash your hair. Severe dandruff can weaken your hair and make it thinning or brittle.
Split ends
As hair that is damp is more susceptible to damage and breakage, washing your hair more frequently increases the likelihood that it will become damaged or broken. So, try to go with more natural treatments.
Can you bring your shampoo to a salon when going on vacation abroad?
Taking a vacation is excellent for the soul, but it's a different story regarding your hair. Dirt, sun, humidity, salt, pool water, and dry and recycled aircraft air are not exactly good for our hair when you are on the go.
As a result, when I take vacations, my hair care routines are often put on hold as well. Even though my bodies are subjected to a lot of stress when traveling. Here are some points which will justify bringing my own shampoo to a salon when going on vacation abroad.
Salon shampoo and conditioner can instantly revitalize your tresses.
The use of conditioner can lead to an increase in the oiliness of your hair.
Cortisol levels drop after you wash your hair, resulting in a less stressful trip.
The shampoo effectively cleans chrome and carpet, improving holiday appearance. To take care of my hair, always bring my shampoo with me when going abroad.
Does salon shampoo make a difference?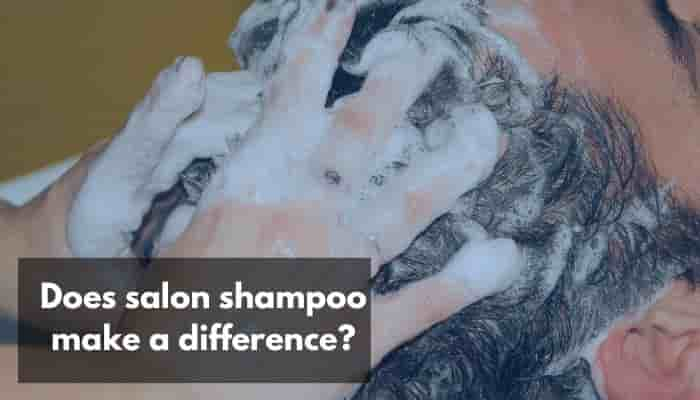 The truth is that salon shampoos aren't just superior to the high-grade chemicals they include. They're also better because of the components they don't possess.
Yeah, you are right! I'm talking about the terrible elements that may make your hair appear shiny at first but have disastrous long-term consequences on your hair. Silicones, Parabens, and Sodium Chloride may give you a quick result, but you will suffer in the long run.
Unfortunately, a lot of drugstore shampoos are riddled with these chemicals. Hair is nourished and hydrated by salon products because of the high concentration of quality substances. Actually I didn't find out that there isn't much difference between salons and other shampoos regarding the label's components.
To put it another way, think of shampoos as the oil in a kitchen. You'll find only the most refined extra virgin olive oil in the salon, straight from the olive grove. Your vegetable or canola oil, a lower quality refined version, can be a good comparison for the drugstore products.
The price of salon products is more, but the amount of products you use is more diminutive. Most likely, you lather up with a palmful of shampoo.
Yet, you only need a dime-sized amount of highly concentrated products. A bottle of salon shampoo lasts for months, but a drugstore shampoo only lasts for a month (from my experience).
Frequently Asked Question
Can you go to a salon just for shampoo?
No, you can go to a salon for several reasons. Sometimes customers have had surgery and cannot shampoo their hair. Other customers may be traveling and require thorough washing. On the other hand, some customers like to have it washed correctly by someone familiar with the most effective products and techniques.
Suppose a regular customer of a salon is wounded or unable to wash their hair for medical reasons (such as cataract surgery, facial skin cancer surgery, etc.). In that case, the salon will shampoo their hair for free.
Is salon shampoo better?
When you buy a professional hair product, you're more likely to get a product with more active components and higher concentrations of those compounds. As a result, salon shampoo and conditioner should be what you get for your money when you buy them. Go for a shampoo based on rigorous testing and more active substances per unit volume. Your local grocer is unlikely to have the most up-to-date ingredients; even if they do, they may only be present in minimal amounts.
Final Words
You must be careful about what you put on your scalp and hair. Put good in, get good out. We recommend selecting a line, such as a salon shampoo and conditioner, and staying with it to achieve the best outcomes.
If you utilize salon products consistently, you will notice a difference in your appearance over time. However, you should not expect to see results immediately. During the past half-year, I have conducted product research through various social media posts and blogs.
Moreover, the results have been spectacular. Using shampoo and conditioner from salons has resulted in longer, silkier, and better hair health.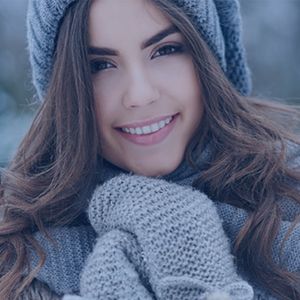 I'm Amelia. I have been working with hair care product shampoo and conditioner for 6 long years. This website is an outlet of my deep passion for hair, Shampoo and Conditioner. Basically, I'm here to guide you on shampoo and conditioner.