I'm Amelia. I have been working with hair care product shampoo and conditioner for 6 long years. This website is...Read more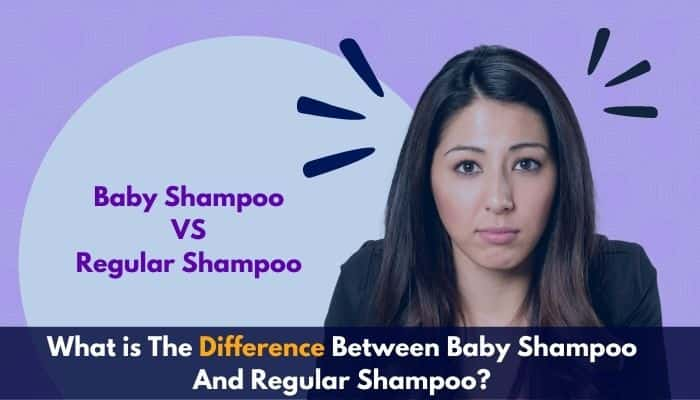 Baby shampoo vs. regular shampoo; what is the difference between baby shampoo and regular shampoo? It is quite a vigorous debate and question, especially for the new parents. We know that babies have sensitive skin initially, so they need to be taken with utmost care. 
The main difference is the dilution used for the shampoo, pH, and surfactants. For babies, water is more used than chemicals, and the pH level is also kept neutral so that it doesn't irritate them. Whereas in regular shampoo, the pH level and chemicals used are adjusted according to the skin of the adults. To know more about them in detail, stay with us.
What is baby shampoo?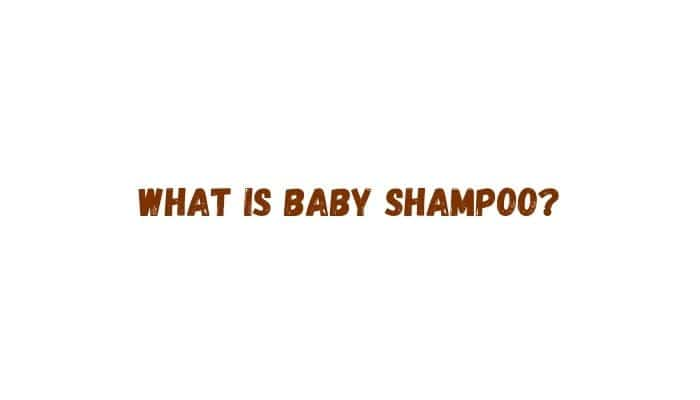 Baby shampoo is a primary concern of parents nowadays, especially new parents. The shampoo is a caring product that helps clean the oil, dandruff, and other pollutants. About the baby shampoos, they all do the same tasks.
Yet, there are several significant contrasts.
The shampoo for babies has to be mild.
It has to be hypoallergenic.
It has to be paraben-free.
It is sovereign if it is 100% organic.
How does a baby shampoo work?
As concerned parents, you wouldn't want any product to be used on your angel that can cause harm. So out of concern and curiosity, you might have a question: how does a baby shampoo work, or what kinds of chemicals are used?
Surfactants Used
Both the baby and regular shampoo contains surfactants, but in the case of baby shampoo, they use long-chain surfactants such as sodium trideceth sulfate or nonionic polymers.
Tear Free- Formula
And for creating the tear-free formula, they don't use sodium lauryl sulphate because it can irritate the eyes and scalp. This surfactant is not included in the shampoo; it will clean the baby's hair but not remove the oil. And we usually can't find the hair of any baby is greasy or filled with oil.
Two Types of Baby Shampoo
The work of the baby shampoo can be more precisely understood by the type of shampoo you use. There are two types of shampoo: soap-based shampoo and the other one is soap-free shampoo. 
The soap-based shampoo has no health issues, but it cannot save your baby's eyes from tearing as it has a higher pH level. The soap-free shampoo will not irritate but has some ingredients that can be harmful.
Is using baby shampoo better for your hair?
Yes, no doubt that using baby shampoo can do wonders for our hair as the core reason for it contains no harmful chemicals. So let's see some of the benefits we can grab from using baby shampoo for our hair.
Soft Hair
Don't we all love how a baby's hair is often soft as cotton candy? Do you also want that kind of hair for yourself? Then you can use baby shampoo for that. The reason is that they don't have harsh chemicals, and even the chemicals used in them are mild, which softens the hair.
Less Dry Hair
In regular shampoo, they have sodium lauryl sulfate, which is used to clean the hair but also dry outs the hair. But baby shampoo doesn't contain it, giving us a chance not to have dry hair. 
Good Moisturiser
If you have a dry scalp, baby shampoo can be used as a good moisturiser. As it is free of paraben, they made in mind that no such chemicals should be used that can irritate the scalp of the babies.
Easy To Detangle 
Breakage of hair can also happen when detangling the follicle, but as we know, the elixir named baby shampoo softens the hair, hence less detangling less hair breakage.
Prevent eye allergy or infection
Now it is helpful for our hair or scalp and can also prevent our eyes from getting infected or allergy. It is said by the doctors that there are small kinds of openings into the eyelid which can get infected by bacteria present in the different parts of our skin.
So baby shampoo here helps remove those bacteria other than that prevents from having allergy by eliminating any pollen or other irritants.
Downfall
Baby shampoo usage indeed has a lot of benefits, but it also has some downfalls. Like the baby, shampoo doesn't clean your hair properly; as mentioned before, it doesn't contain sodium lauryl sulphate, which is a cleaning component.
So you might need to wash your hair quite a few times if it's oily and greasy to get it cleaned. It also doesn't have the components of regular shampoo like making your hair shiny, increasing growth, etc.
What is special about baby shampoo?
When shampoo pops into mind, we can only relate with hair and take care of it. But if I tell you, shampoo can also be used for other purposes. I can't say anything about the regular shampoo, but the baby shampoo can be used for other purposes, making it unique.
Washing Face
We have frequently said baby shampoo does not contain any harmful chemical that can cause problems to the scalp; instead, it softens it and is also a part of the skin. So if this works for the babies, it can also work for adults. 
Dermatologists have recommended that people suffering from eczema use baby shampoo to wash their face daily.
Stuck Zipper
The zipper of your jeans is stuck; what to do? The solution is a baby or, more say, baby shampoo. Drop baby shampoo on a cotton swab and dab it on the zipper. And see how the zipper gets back to its place. But it won't work if the zipper is broken.
Which baby shampoo is safest?
The American cosmetics and skincare brand Johnson and Johnson wins first place when we encounter baby care products. It has been serving the civilians for more than a century, and today's most exciting one is the Johnson's Baby Shampoo with Tear-Free formula.
This shampoo is so perfect that a single complaint has yet to be received. It is one of the most flawless baby care products from this brand. Moreover, it has obtained tons of positive reviews from parents looking for hair cleansing products for their infants.
After using and rinsing, the hair will become soft and shiny for an extended period, it cleans almost 99.99% dust, oils, germs and other pollutants.
It has a long-lasting fresh fragrance and the mild pH balance helps to keep the scalp healthier. However it fights against allergic issues like rashes.
Aveeno is another subsidiary of Johnson and Johnson and is well-known for its sound baby shampoos.
The latest upgrade has deposited a natural cleanser and nourisher, the oat extract. Despite being naturally extracted, it forms a rich aroma and lather. However, it does not only work as shampoo only but also as a gentle body wash.
It is a no sulphate body wash and shampoo and no paraben belongs here.The natural oat extract fights against skin irritations. Produce a nice amount of lather that helps clean dirt from the body and hair.
What is a regular shampoo?
Shampoo is the liquid type of soap to clean our hair. But, it is far different from baby shampoo. Generally, all shampoos are regular shampoo that helps us wash the unexpected particles from our hair. And, after rinsing, it leaves our hair shiny and scalp smooth.
Some of the vital characteristics of regular shampoo are
It contains chemicals that provide us with healthy and clean hair.
It fights with dandruff and other scalp-related issues.
It removes oils, dust and germs.
Is it safe to use regular shampoo on my baby?
The answer to that question is both no and yes. So let's see the reasons for both solutions.
Harmful Chemicals
The regular shampoo contains sulphates, paraben, and high pH, which work as a cleaner in the adult scalp. But for the babies, it can irritate their scalp. 
Fragrance
Fragrance can be a good cause to avoid regular shampoo as it causes an allergic reaction to the chemical used for fragrance. That is the reason that there is no specified fragrance in baby shampoo.
No- Teary Formula
The most important is the no-teary formula. You can't find it in the regular shampoo. So if you use it, you will see your baby shedding their precious tears.
Mild Shampoo
It is a forever truth that regular shampoo is harsh for the baby's skin, but some selected mild shampoos are similar to baby's shampoo. That is less expensive than baby shampoo and can also be used by you.
Things to avoid
If you are very keen on using regular shampoo for your baby, you must avoid it while using it.
Fragrance
Parabens
Phthalates
Formaldehyde
You must avoid them at all costs but still check your baby for any sign of irritation or allergy.
What are the benefits of regular shampoo?
Removal of Internal Dirt and Smell
Water can only remove the external dirt of the hair. But what about internal dirt that is found in scalps and roots of the hair. 
The regular shampoo helps clean the inner dirt and prevents dandruff, oily and itching scalp, and let's not forget the smell that can form from all the sweating we go through the whole day. 
Washes off Harmful Chemical
We use tons of chemicals in our hair for different reasons. Too much chemical is always harmful to our hair. It can be more problematic for people with sensitive skin, which can lead to inflammations and other hair problems. 
The use of regular shampoo can help wash off the harmful chemicals and help avoid any hair problems.
Hair Growth
Hair follicles mustn't be clogged with dry and flaky skin. The regular shampoo helps in removing them while you are washing your hair. 
Not only that, many regular shampoos are rich in nutrients and proteins such as Argan Oil, Shea Butter, Aloe vera helps in the growth of your hair.
What is the difference between baby shampoo and regular shampoo?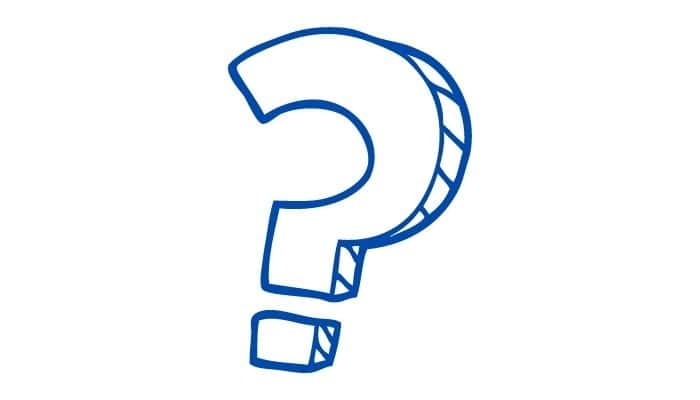 It is not always the same as what we see. In terms of regular shampoo and baby shampoo, plenty of factors differ. Let me explain some of the critical distinctions between those.
| | | |
| --- | --- | --- |
| SUBJECTS | BABY SHAMPOO | REGULAR SHAMPOO |
| The Total Amount Of Sulphate | Generally, we notice the presence of sulphate in baby shampoo at nearly zero percent. It is highly unfavourable on baby skin. | In our regular shampoo, we can find a significant amount of sulphate. It is not that harmful to our skin, until we use it frequently. |
| The Tear-Free Formula | Baby shampoo holds this trait as the most significant since we can't control the baby's eyes and turn it close during shampooing. | While manufacturers produce the regular shampoo, they don't bother about the up-gradation to make it tear-free. |
| Chemicals And Toxic Elements | Baby shampoo is a natural or exquisitely mild cleanser that can't afford any toxic elements due to skin and hair damage. | Manufacturers use plenty of chemicals and mild toxics to terminate germs and other pollutants from our hair and scalp. |
| Price Range | The price of baby shampoo is twice the price of regular shampoo. Sometimes, the price increases thrice while buying a baby shampoo from a good brand. | The price of regular shampoo is affordable; you can get 100 ml for only $2-$3. You can get 100 ml by spending $3-$5. |
Which is better: regular or conventional baby shampoos?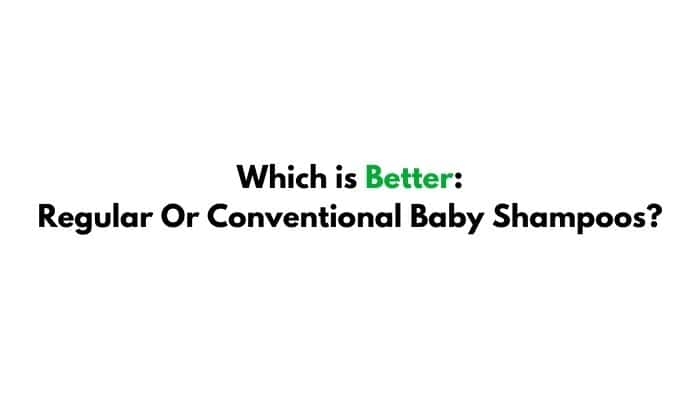 It is evident that baby shampoo stands out for its extraordinary properties. Yet, there are many differences between regular and conventional baby shampoo. 
As discussed before regarding the differences between regular and conventional baby shampoo, the second one is far better than the first one. Again, the manufacturers design baby shampoo for people of all ages.
Due to the absence of toxic and chemical compounds, conventional baby shampoo is highly suitable for patients who are suffering from skin diseases. It helps to prevent the fungus and bacterial properties from extending.
In the end, we can conclude that, by all means, the conventional baby shampoo is way better compared to any other regular shampoo.
Which is the most chemical-free and natural shampoo?
One of the most promising skincare cosmetics is Burt's Bees Baby Shampoo And Wash. It is a top-notch selection that American brand Burt's Bees offers to clean dirt and unwanted particles from your baby's body.
The most amazing thing about this shampoo is that it works as a body wash, and it is as gentle as butter for your toddler's skin. Moreover, people of various ages can also use this product with sensitive skin and allergic reactions due to sulphate and paraben.
The Burt's Bees Baby Shampoo is fabulously mild for the skin of infants and newborns, best for shiny hair and healthy scalp, no side effects due to regular use.
Moreover it can be used as medicinal wash for skin diseases and irritations, supreme as both shampoo and body wash.
Frequently Asked Question
Can I use baby shampoo as an adult?
It is a significant concern of plenty of people that if they can use baby shampoo, the answer is affirmative. Since baby shampoos are extraordinarily mild and quality by their traits, one can use that without facing any doubt. Moreover, it is highly applicable to those who are intolerant towards harsh chemicals and toxic elements.
Is baby shampoo better than regular shampoo?
Baby shampoo is at least three times better than all the regular shampoos available in the market. The prime trait of baby shampoo is free from paraben. Paraben is a prevalent compound that exists in all types of regular shampoo. It often causes damage to hair and scalp All the baby shampoos are around 99% organic, whereas there is no such a disclosure in regular shampoo.
Can adults use baby body wash?
By all means, yes, an adult can use the products meant for babies, so does the baby body wash. The design of the baby products is much more delicate than our regular skincare products. The skin of a baby is sensitive and hair too.
Is baby shampoo good for hair growth?
Yes, you can expect good hair growth after using baby shampoo. But, the shampoo must be from a good brand.
Is baby shampoo good for hair loss?
If you are suffering from an unhealthy scalp, you may undoubtedly go for baby shampoo. Shampoo only helps prevent the scalp and hair from being damaged due to pollution and harmful particles. Baby shampoo from a good brand will urge the scalp to be healthier than before, and you will get rid of hair loss. Moreover, it will treat your hair if it is rough or damaged.
Conclusion 
Diversity exists in regular shampoos and baby shampoos. Whether you are choosing a shampoo for yourself or your baby, you must disclose the name of the shampoo to a dermatologist. Having suggestions will help you to find the best results.
We all must choose only those which suit our skin, hair and scalp. If you face complexities regarding selecting the best shampoo, ask your dermatologist. Moreover, we all must keep the note in our mind that there is no alternative to organic products.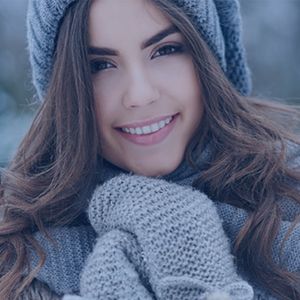 I'm Amelia. I have been working with hair care product shampoo and conditioner for 6 long years. This website is an outlet of my deep passion for hair, Shampoo and Conditioner. Basically, I'm here to guide you on shampoo and conditioner.