I'm Amelia. I have been working with hair care product shampoo and conditioner for 6 long years. This website is...Read more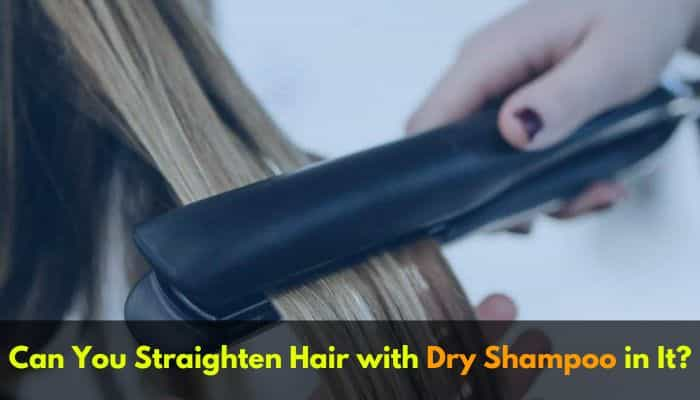 If you carefully notice, you can see that hair straightening and dry shampooing are very common hair styling techniques for the young generation these days. Am I right? Ok, now you can ask me, how do they do it? Ok, I am describing everything step by step.
Generally, dry shampoo absorbs excess oil from the scalp within a minute. On the other hand, hair straightening gives your hair an amazing shine and smoothness.
But here you come to know- how can you straighten hair with dry shampoo in it? Am I right? Basically, using dry shampoo on our scalp may be a 5-minutes solution, but straightening our hair after it can be the wrong choice.
My team and I have participated in multiple experiments to understand the effects of straightening hair after using dry shampoo. The explanation down below will tell you about the results of those experiments. So, I think you will know a lot of things from our experiment's result. So let's get started.
How Does Dry Shampoo Work?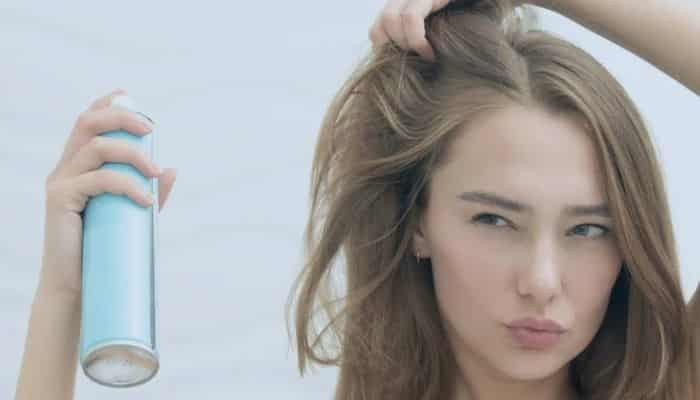 Generally, dry shampoo cleanses unwanted sebum, dirt, and oil from our scalp and takes no longer than 5 minutes. Whereas regular shampoo demands our time and water, dry shampoo only needs a bit of spraying on the scalp. It has become a cult practice among young generations. It also absorbs excess oil, sebum, and grease from our hair and makes it appear clean and rinsed. No wonder it's called dry shampoo.
You don't even need to spray it all over your head. A little on the crown of your head goes a long way. As you apply it over the oil and shine of your head, it'll absorb excess oil instantly. If you're willing to extend your parlor blowout for some more days, dry shampoo can work wonders!
Besides growing hair, the hair follicles in the scalp also produce sebum, sweat, and oil. Generally, these oils contribute to making our hair appear soft and shiny. But excess oils can make our hair look sticky and greasy.
Some starch-based ingredients and alcohol are very active in Dry Shampoo. These ingredients ensure no excess oil and sweat on our scalp by forming a generous lather. The mild fragrance of dry shampoo also makes our hair smell fresh. Overall, dry shampoo work well in our hair.
Can you use dry shampoo to straighten your hair?
Honestly, using dry shampoo to straighten hair is always a wrong decision. Straightening hair heats the ingredients of the dry shampoo which can give rise to many unwanted problems. Using dry shampoo to straighten hair can also melt the ingredients in that shampoo.
My team performed an experiment in which one group used dry shampoo to straighten hair, and the other group didn't use it. The oil and grease that were absorbed by the dry shampoo had come back again.
Whereas, a hair straightener brings out the freshness and shine of our hair, using it with dry shampoo does the opposite. Plus, dry shampoo ingredients can make our hair smell very odd. So, it's a big NO to using dry shampoo to straighten hair.
Do You Put Dry Shampoo Before or After Straightening?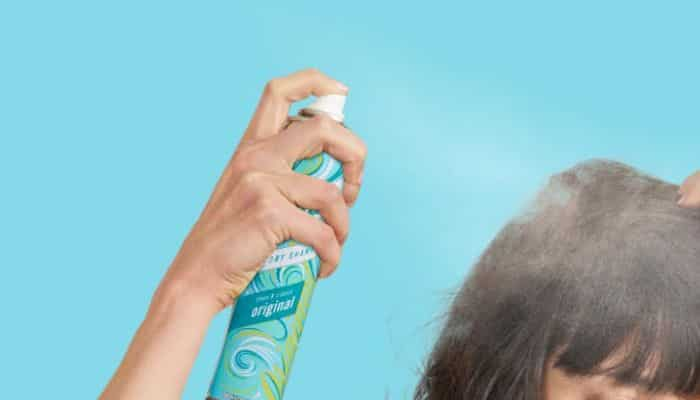 As I've discussed above, it's a bad idea to straighten our hair with dry shampoo in it. So, it is best to use dry shampoo after straightening. In this way, we can prevent the ingredients from melting.
The basic rule of straightening our hair is not rinsing it for the next four days. If you use dry shampoo before straightening, it'll make your hair greasy and smelly. And if you want to rinse your dry shampoo to get rid of oiliness, you'll need regular shampoo.
And washing your hair immediately after straightening can affect the cuticles of your hair strand. That's why the reverse technique is the best option. You can apply dry shampoo to your hair after 4 days of straightening them.
Especially I suggest not to rinse your hair within 4 days of straightening it. Then the dry shampooing will not hamper the shine or straightness of your hair. It won't make your scalp oil reappear also.
If your hair seems greasy before straightening them, it's always good to pick a regular shampoo. Regular shampoo will create any mess if you use it before straightening your hair. But dry shampoo before your hair straightens can make your hair greasy, smelly, and oily.
How Can I Use Dry Shampoo to Straighten My Hair?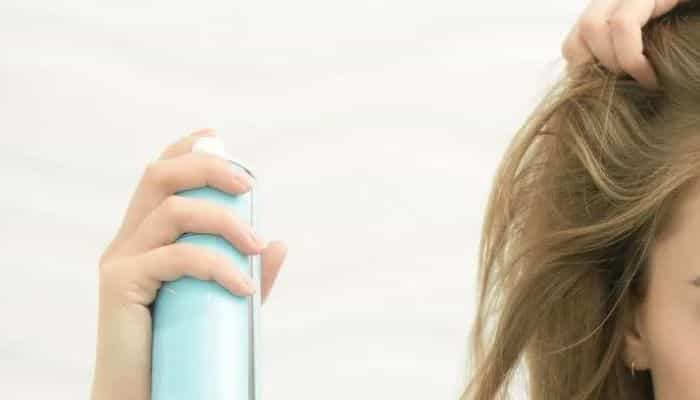 As I've mentioned above, we can use dry shampoo on the fourth day of straightening our hair. But many users are confused about the steps of doing it. So, I'll be chronicling the process of using dry shampoo to straighten hair.
Before jumping into the whole procedure, make sure that you remove all the pins, clips, and hair ties from your hair. The process of using dry shampoo on which straight hair depends are-
Hair type
Texture
Oiliness of hair
Length
Make sure that you hold the dry shampoo spray at least 5-inches away from the crown of your head. Or else the dry shampoo will make your roots go over down with the particles. Your hair strands can also appear sticky.
Actually when it comes to using dry shampoo, a little goes a long way. Spraying a small amount of it right on the scalp is enough. Don't forget to spray a bit right above your ears, around your neck, and on the back of your head.
You don't have another tool for massaging your hair while spraying dry shampoo. Your fingers are more than enough for stimulation. It'll help the shampoo sit well on your hair.
In this case, my suggestion is never use the warm mode of the blow dryer after applying dry shampoo. However, a breeze of cool air can be better while blow drying. It'll render our hair some volume.
Frequently Asked Question
Can dry shampoo straighten curly hair?
No, there is no chance of our hair getting curly by using dry shampoo. It may make our hair greasy or smelly. But it'll not make our hair look curly whether we use it before or after hair straightening.
Can I Use Hairspray Instead of Dry Shampoo to straighten hair?
The function of a Hairspray and a Dry shampoo differs from each other. Hairspray saves our hair from damage. And dry shampoos absorb excess oil from the scalp. So, we can't use hairspray instead of dry shampoo to straighten hair.
Final Words
In this article, I have covered every answer to the question, "Can you straighten hair with dry shampoo in it?" There is a pile of misleading information on the internet regarding this question. But here, you can enlighten yourself with the exact information and appropriate methods. This article is the best manual for any consumer willing to know about straightening hair after dry shampooing. So, hopefully you will be benefited by my today's discussion.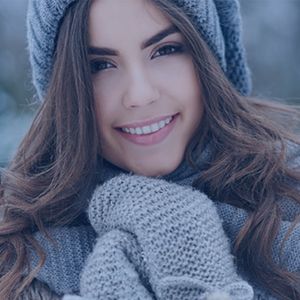 I'm Amelia. I have been working with hair care product shampoo and conditioner for 6 long years. This website is an outlet of my deep passion for hair, Shampoo and Conditioner. Basically, I'm here to guide you on shampoo and conditioner.