I'm Amelia. I have been working with hair care product shampoo and conditioner for 6 long years. This website is...Read more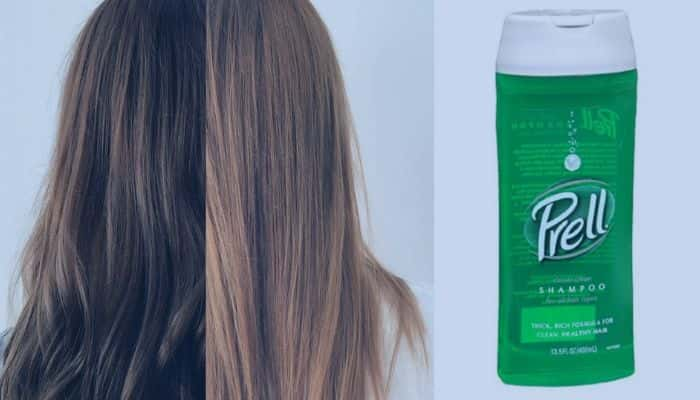 Whether you've gone through a hair color mishap or are too busy to run to the salon, hair striping shampoos can appear as your savior. Luckily, Prell color striping shampoo can help in such a situation . But does prell shampoo strip hair color?
Unlike many cheap color striping shampoos on the market, Prell is a clarifying shampoo that strips hair color without any fatal damage to the user's scalp. Besides fading our hair color, it also cleanses our hair by forming rich and satin-like lather. The best thing is removing hair color using Prell is not even risky!
In this article, I've also comprehended the benefits of Prell as a clarifying shampoo and it's after effects. If you're willing to use this product for the first time, this article will work as a holy grail.
What does Prell shampoo do?
Prell is a clarifying shampoo best known for stripping semi-permanent and permanent hair color.  This detergent-based can provide volume to our hair as well. Its formula is harsh enough to fade the unwanted hair color from hair and scalp.
As a clarifying shampoo, it eradicates unwanted buildups by deep-cleaning the hair strands.  Besides lightening the unwanted hair color, Prell makes our hair more shiny and soft.  Whereas other clarifying shampoos have severe side effects, Prell ensures the least adversities.
Regular shampoos do not have essential clarifying agents for removing dirt, sebum, and mineral deposits. But Prell is unusual in this case. It mainly contains both lauryl and laureth sulfates.
Is prell shampoo safe for color treated hair?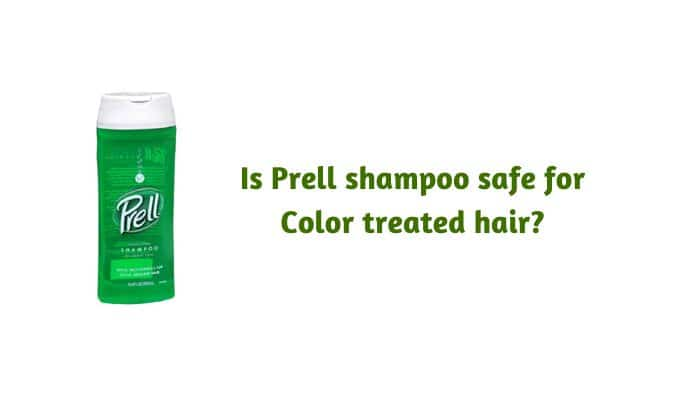 Prell shampoo is said to be the safest option for color-treated hair. Many experts say, Prell is comparatively less harsh than other contemporary clarifying shampoos. It consists of a balanced level of Sulfate for cutting through the grease and formulates soapy lather.
Sulfate is the formula used in cleansing the environment. We can commonly find them in detergents. It cleanses dirt and debris from the scalp without causing major harm.
Shampoos containing Sodium Lauryl Sulfate tend to damage our hair and affect the natural moisture. But this sulfate shampoo ensures maximum results with the least harm to our hair strands and scalp.
Many users decide to go for natural color striping methods instead of using Prell. Consequently, they end up experiencing natural scalp heat, allergic reactions, or hair porosity. But with Prell shampoo, we don't have to worry about any of these issues.
What are the benefits of using Prell shampoo for colored hair?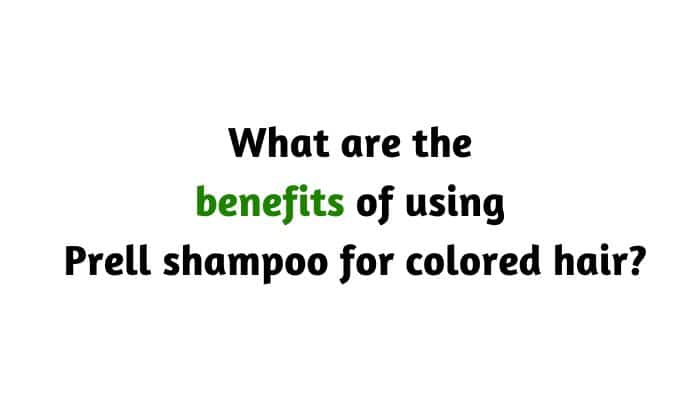 Prell shampoo is mostly known for its color stripping qualities. But it also comes with many other bright sides which will please you. Let's talk about them!
Stripping Hair Color
The main focus of this clarifying shampoo was to ensure fading of our hair color. It has clarifying agents which tend to strip hair dye after a generous lather. Prell ensures that we can easily manage our first hair coloring mishaps without any mess or damage.
Cleansing Hair and Scalp
When it comes to cleansing our hair, there's no alternative to Prell clarifying shampoo. It consists of cleansing agents in high percentage for wiping off any sort of sebum, moisture, and dirt. The main ingredient of a clarifying shampoo is sulfate.
Softens Hair
Having soft, shiny, and volumized hair is every girl's dream. Who doesn't wish for smooth and silky hair strands? Prell helps you achieve that easily.
One of the main functions of Prell is softening coarse hair strands and making them smooth. A generous amount of this shampoo lathering in your hair can change its whole condition. It clears out the scalp like a snap!
Preparing our Hair for Coloring
Not just fading our hair color, it can be the right prep step before coloring as well. Chlorine building in our scalp can influence the overall coloring process. The hair experts as well as I always suggest one rinse before color using sulfate shampoo.
Does Prell Shampoo Cause Hair Loss?
There are days when your hair can seem too greasy or oily. Prell shampoo can appear as the best solution in those days. But every product has its own bright and dark sides. Prell clarifying shampoo is no different.
Prell shampoo has often been linked with hair loss issues. Many hair specialists have also shared their concern about Prell shampoo being the culprit of hair loss problems. Sulfate is one of the main ingredients of Prell shampoo.
It is a harsh compound that aggravates the percentage of hair loss more than anything. Sulfates are also responsible for irritating our scalp.
Prell shampoo is very good at what it does, which is cleansing our hair. Over usage of this shampoo can make our scalp sensitive and the roots of our hair too fragile. And it can be followed by severe hair loss, dandruff, and eczema.
Clarifying shampoos like Prell is best for occasional use. The dermatologists suggest using it once a week or once a month for the best results. You can add a deep conditioning mask to your hair care routine to ensure minimum hair loss.
Frequently Asked Questions (FAQ)
Is Prell shampoo still made?
Unfortunately, Prell shampoo was discontinued after Prestige Brands sold Prell. This color-fading shampoo was pulled out of the market back in 2009.
Can I still use conditioner after using this shampoo?
Conditioning your hair after using Prell shampoo can compensate for the damage to some extent. As the shampoo cleanses our hair so harshly, a conditioner can lock the residue moisture. Otherwise, your hair may appear very rough.
Is it safe to use Prell shampoo if I have dark hair?
Prell shampoo is the right option to choose if you have dark hair. This green shampoo is said to work better on dark hair than on blonde one. If you've gone through a hair dye mishap, Prell can handle it better.
Can I use this product on my hair if I have dandruff or a dry scalp?
 Prell shampoo is one of the harshest shampoos for cleansing our hair. It is so harsh to our hair that some people compare it to a dishwasher. That's why it's best to avoid using Prell for dandruff or dry scalp.
Conclusion
This my article is an ideal stoppage for those who have queries regarding Prell shampoo. If you go through this article, you'll get to know, does Prell shampoo strip hair color or not. You will also learn about its application method and after-effects. 
I have brainstormed for hours to present to you this informative article. It contains every necessary information that a user may need before trying. Going through this article works as a guide while using Prell shampoo.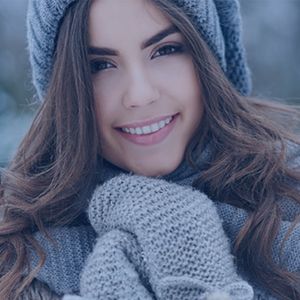 I'm Amelia. I have been working with hair care product shampoo and conditioner for 6 long years. This website is an outlet of my deep passion for hair, Shampoo and Conditioner. Basically, I'm here to guide you on shampoo and conditioner.