I'm Amelia. I have been working with hair care product shampoo and conditioner for 6 long years. This website is an outlet of my deep...Read more
In recent years, shampoo bar has been in special demand. This is a more environmentally friendly version of the care product because the production is carried out without plastic. However, it is important to know how to store your shampoo bar.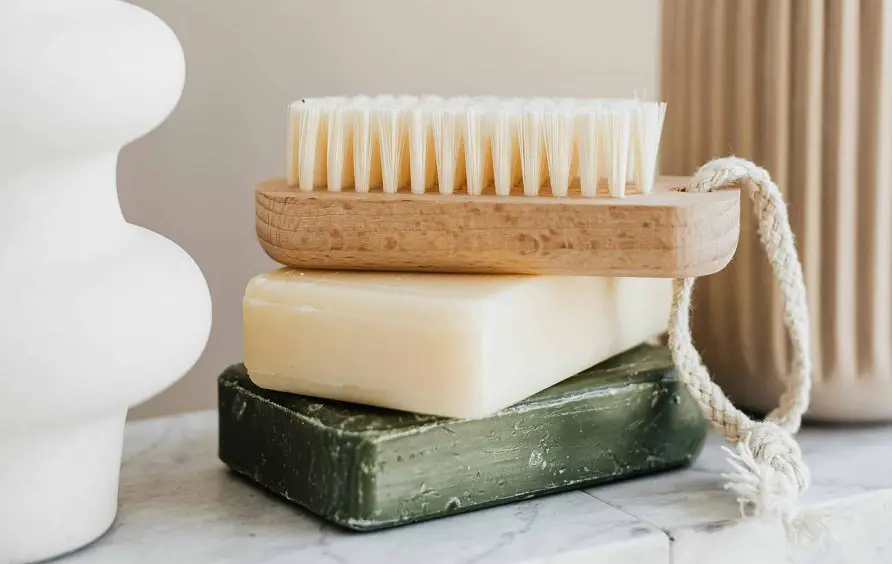 Features
Before proceeding to the study of the question of how to store shampoo bars, you should familiarize yourself with the main differences between such products. First, this shampoo is plastic-free. That is, this shampoo bar is the best solution for those who care about the environment.
Secondly, the shampoo bar is compact. After all, you can take it with you, even in a small bag.
However, many cannot understand how to store shampoo bars.
After all, if you have a liquid shampoo bar that comes in bottles, you may put it on a shelf.
You also should not forget about the factor that a wet shampoo bar is common if you ignore proper storage methods for shampoos in the bathroom. If moisture constantly gets on the shampoo bar, it begins to melt, which will negatively affect consumption. You often have to spend money on buying new solid shampoos.
However, do not worry, because there are a few tips that greatly facilitate the storage of bar shampoos.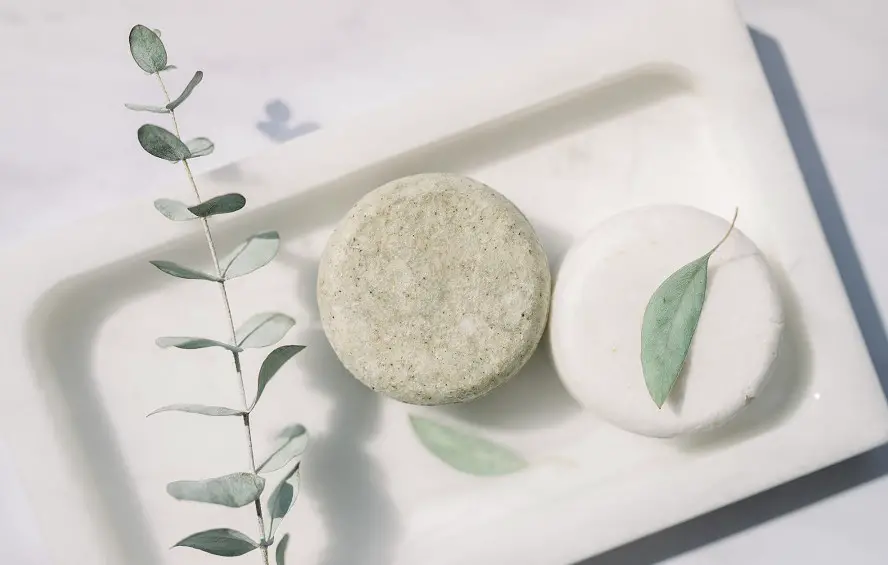 Choosing a storage method for a shampoo bar
If your choice in the store has fallen on a plastic-free shampoo, and you're trying to figure out the best methods for storing them, there are a few important factors to keep in mind. The shampoo bar storage must be carried out in good condition of the water drain. That is, the water must constantly drain through the drainage holes.
Proper drainage helps the solid shampoo bars dry faster. Therefore, good drainage in the future will significantly save on the purchase of shampoos.
The storage area for bar shampoo must have good circulation. Thanks to this, plastic-free shampoos will dry faster. Create the conditions where the bar of soap or shampoo does not come into contact with water while you are not using the product.
Basic storage methods
If you have a bar of soap, then you should choose the right place for storing it. The tips can also be applied to the bar hair conditioner.
Using a wooden soap dish
If you bought shampoo and conditioner bars, you should choose a convenient storage method for them. The easiest way to store solid shampoo bars is on wooden soap dishes. Beech is used in the manufacture of such storage for shampoo bars.
Additionally, soap dishes have special clamps that provide excellent drainage. Thanks to this, you can store your shampoo bars properly, and protect them from contact with water. The soap dish, thanks to proper drainage, helps keep the shampoo bar and hair conditioner dry and beautiful.
The soap dish should be cleaned at intervals of 2 weeks. If you clean the soap dish on time, mold does not form on the surface. They are considered an environmentally friendly device in which shampoo bars can be stored.
These are the optimal storage solutions that look advantageous in the interior of the bathroom.
Many people do not like wooden soap dishes. However, you should not spend money on buying plastic ones, because it is not recommended to store shampoo in them. Their material is dangerous for the environment and does not allow shampoos and conditioners to dry properly.
It is better to pay attention to silicone units. If you store your shampoo and conditioner in bars using silicone shampoo bar storage, the product will dry out quickly.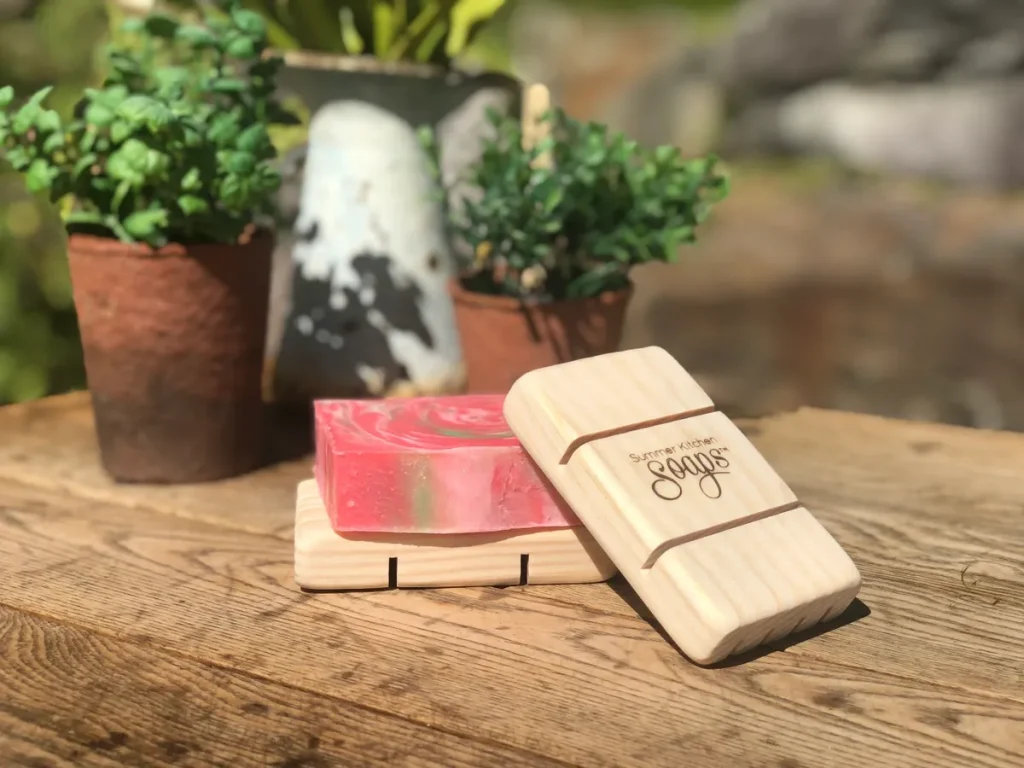 Using a soap-saver bag
Previously, a soap saver bag seemed something strange. However, today, a soap saver bag is the best solution to store bar shampoos. This is a compact soap saver bag that can hold not only bar soap, but also bar shampoo and conditioner.
If you store your shampoo bar in the bathroom, just place it in a bag and hang it up. It helps to avoid constantly wet and slippery shelves. If you prefer to store your shampoo bars in organic products, then take a look at the special sisal bag. This makes the storage process even easier.
Storing shampoo bars in the shower
Quite often, people like to store shampoos in the shower. You can place plastic-free shampoo bars on a special hook or a hanger designed for towels.
On sale, there is a special holder for bar shampoo, made of different materials.
Therefore, you can choose the best option for yourself, based on the design of the bathroom. The most important thing is that the shower column has good drainage. This saves soap and keeps it dry at all times. Also, make sure that the shower flow does not get on the shampoos when you bathe.
You can combine storage methods for your shampoos. As soon as you notice that the safe shampoo has decreased in size, the shampoo bar holder can be discarded. Instead, use a soap bag or soap dish.
If you do not do this, then the shampoo bars will constantly decrease in size. Because of this, even the shampoo bar dry will fall out of the shampoo bar holder.
Bath tray
If necessary, you can abandon soap-saver bags and use special trays. They keep the soap bars safe. At the same time, it is convenient to store the shampoo, and it looks stylish.
Often, these trays, designed to store shampoo and hair conditioner, are supplemented with drainage. If you have chosen a model in which drainage is not provided, you should additionally install a soap dish.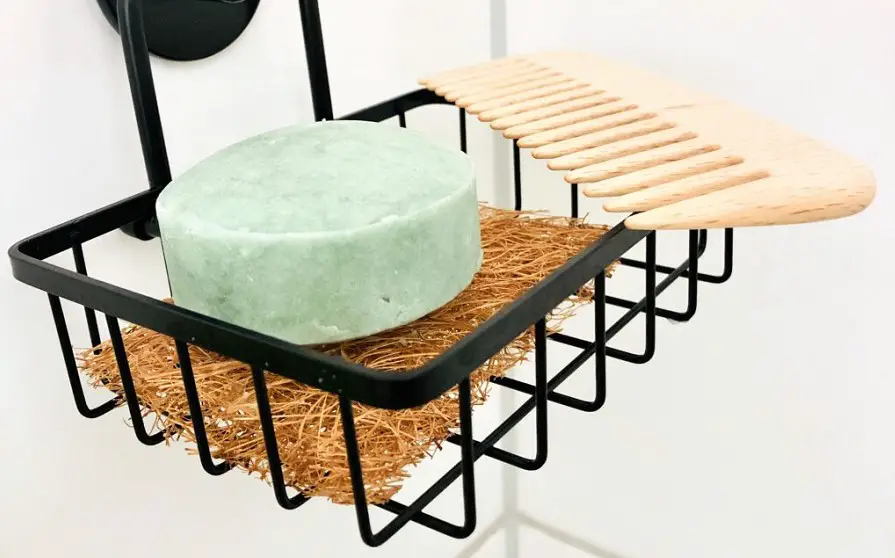 Homemade holders
If necessary, you can make your own shampoo bar holder. This requires a regular soap container or tin box. Additionally, the container will need to be tied with rubber bands. Such designs do not look very stylish.
Shower rack
Quite often, people compliment the bathroom with a shower rack. It can be used to store bars of soap or shampoo.
You need to put shampoo bars on it as soon as you finish washing your hair.
The rack must be in a place where dry air prevails. That is, shampoo and hair conditioner can't get wet. Make sure the rack is always dry. You can use a rack, the base of which is made of mesh or wire. This provides excellent drainage. At the same time, water does not accumulate around the shampoo bars.
Drying bar shampoo
Even if you store your bar shampoos properly, they can get wet. You can dry them by wiping the surface with a paper towel or place the shampoo next to a window where there is good airflow. You cannot use a hair dryer, otherwise, the shampoo begins to melt.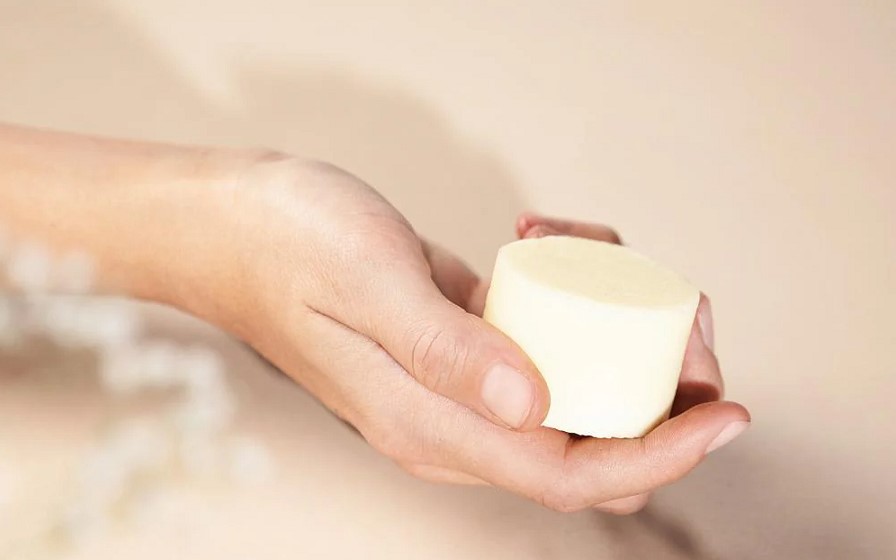 FAQ
When it comes to storing your shampoo and conditioner bars, there are several questions you may encounter.
How do you keep shampoo bars from getting mushy?
To do this, they must be stored in a fabric bag.
How do you store soap bars after use?

It is better to use a container in which air circulates to store your shampoo bar. This prevents the shampoo from getting an unpleasant aroma.
How long can you store shampoo bars?
Bar shampoo can be stored for up to 45 days.
Results
As you can see, storing bar shampoo is a rather responsible process. And you need to monitor many factors to take a shower with comfort.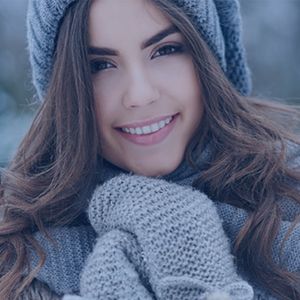 I'm Amelia. I have been working with hair care product shampoo and conditioner for 6 long years. This website is an outlet of my deep passion for hair, Shampoo and Conditioner. Basically, I'm here to guide you on shampoo and conditioner.