I'm Amelia. I have been working with hair care product shampoo and conditioner for 6 long years. This website is...Read more
I'm Amelia. I have been working with hair care product shampoo and conditioner for 6 long years. This website is...Read more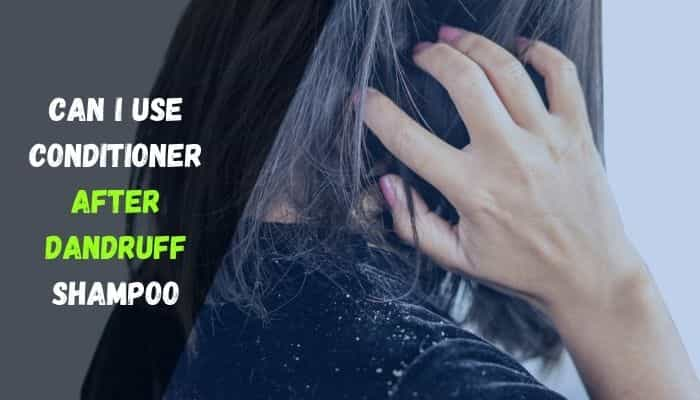 More or less every hair expert suggests to use conditioner after using a shampoo, and there is no doubt about that. When we are using a dandruff shampoo, it means we need to whip away the dirt and sweat. But can I use conditioner after dandruff shampoo?
Excess oil causes a lot of harm to our hair and this is why we are using shampoos. If you are having itching and flaking problem starts from skin cells then we recommend you to use a dandruff shampoo.  When you get rid of flaky scalp with tons of dandruff, then you should use a conditioner. Because after using a shampoo the hair becomes dry and the conditioner will work as a moisturizer for your hair and ultimately, you will get soft hair.
What are the benefits of using conditioner after dandruff shampoo?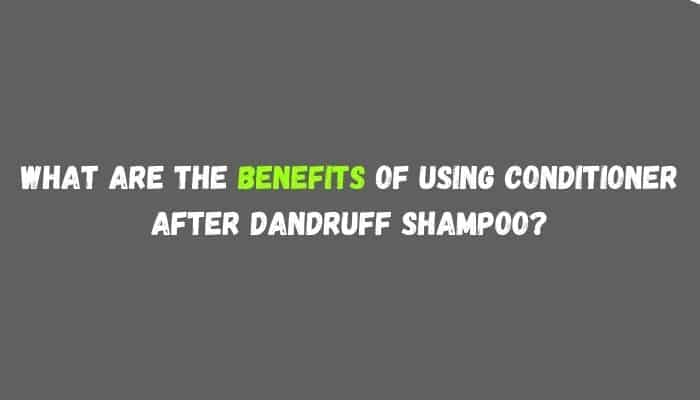 If you're someone who suffers from dandruff, you know how frustrating it can be to try to keep your sensitive scalp clean and flake-free.
While there are a variety of anti-dandruff shampoo on the market, you may not know that using conditioner after dandruff shampoo can actually be beneficial.
Here's a look at why using conditioner after dandruff shampoo can be a good idea:
It can help to moisturize your scalp. Dandruff shampoos can be very drying, so using a conditioner afterwards can help to add some much-needed moisture back into your scalp. This is especially important if you have dry, flaky skin to begin with.
It can help to prevent your hair from tangling. Dandruff shampoos can sometimes leave your hair feeling a bit straw-like, which can lead to tangles and knots. Conditioner can help to smooth out your hair strands and make it easier to comb through.
When your shampoo fight with fungi, buildup, and dry scalp then it lacks in treating one special hair care
Using moisturizing conditioner after dandruff shampoo will replenish lost moisture and keep your scalp healthy. 
Overall, using conditioner after dandruff shampoo can be a good idea if you're looking to keep your scalp healthy and your hair looking its best.
Should I use conditioner with dandruff shampoo?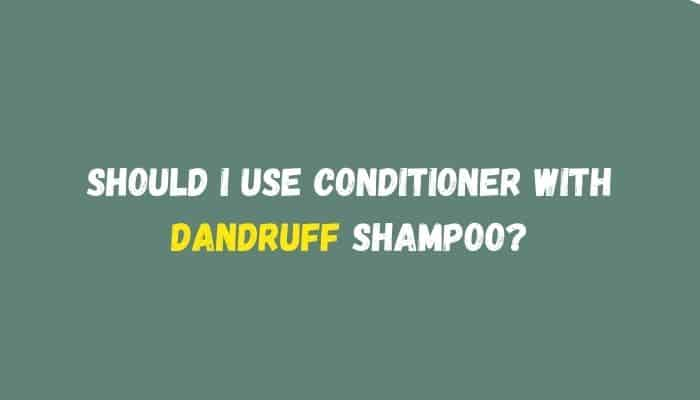 If you're wondering whether you should use conditioner with dandruff shampoo, the answer is yes! 
Conditioner can help to soothe the scalp and hydrate the hair, both of which can be helpful in keeping dandruff at bay. 
Just be sure to choose a conditioner that is suitable for your hair type, as using the wrong product can actually make dandruff worse.
For example, you can visit a dermatologist or a doctor who suggests you to use a medicated shampoo. Though the shampoo is sulfate free, the side effects will come around. Here, using a conditioner will help to recover it to some extent. 
How can I use conditioner after dandruff shampoo to get rid of my dandruff?
Dandruff shampoo can be really effective at getting rid of dandruff, but it can also make your hair feel dry and straw-like.
Conditioner can help to restore some of the moisture that was stripped away by the shampoo, and it can also help to keep your scalp healthy.
Here are a few tips on how to use conditioner after dandruff shampoo:
Rinse your hair thoroughly with dandruff shampoo. Make sure to massage your scalp well to help loosen up any flakes.
Rinse out the shampoo completely, then apply conditioner to your hair.
Let the conditioner sit for a few minutes, then rinse it out well.
Repeat the shampoo and conditioner process a few times a week to help keep your dandruff under control.
Can I use conditioner after head and Shoulders?
First off, you need to know whether using this product will make things worse or not. Head and shoulders shampoo is a famous cleanser out of many hair products with many active ingredients. 
Turns out, it can clean tar and buildup from hair. Also, it is a good fit for the treatment of itchy scalp so you may get rid of irritation.
But if you think your dry scalp becomes more dry after using it then you can treat the dryness using a lotion with coconut oil.
Because this will help to avoid dryness of your scalp. Finally, you are free to use the conditioner after washing your long hair.
Is there a difference between regular and unfiltered conditioner?
Assuming you are talking about hair conditioner, the answer is yes! Unfiltered conditioner is usually made with fewer chemicals and harsh ingredients than regular conditioner.
This means that it is often more gentle on the hair and scalp, and can be a great choice for those with sensitive skin.
An unfiltered conditioner can also be a good option for those who are looking for a more natural beauty routine. It comes with aloe and essential oil so you can enjoy the hot massage of your scalp.
Frequently Asked Question
Does conditioner worsen dandruff?
There is no adversity of using a conditioner after washing your hair strands and it doesn't worsen dandruff issue. Instead of that, it helps to improve the overall health of your hair by moisturizing it.
Can you use regular conditioner after using dandruff shampoo?
Dandruff shampoo is designed to treat a specific issue, namely dandruff. This means that it is likely to be more potent than regular shampoo, and as such you should avoid using regular conditioner after using dandruff shampoo. This is because regular conditioner is not designed to treat dandruff and could actually make the problem worse.
Conclusion
Hopefully, you enjoy this article! In the wrap up segment we will shed some more thoughts. If you are still questioning how to avoid or relieve the flaking and stopping new fungus growth then no worries good news is you have a solution. Overall, you can get well from seborrheic dermatitis.
We recommend you to use Nizoral anti dandruff shampoo that is formulated with 1% ketoconazole so you can easily get relief from dry hair and itchy scalp. Last but not the least to get the best result also make sure to prepare a hair care routine.
Best of luck!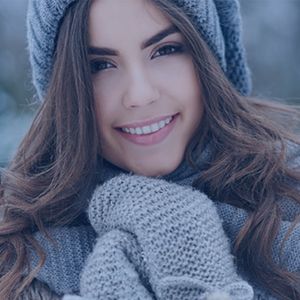 I'm Amelia. I have been working with hair care product shampoo and conditioner for 6 long years. This website is an outlet of my deep passion for hair, Shampoo and Conditioner. Basically, I'm here to guide you on shampoo and conditioner.