I'm Amelia. I have been working with hair care product shampoo and conditioner for 6 long years. This website is...Read more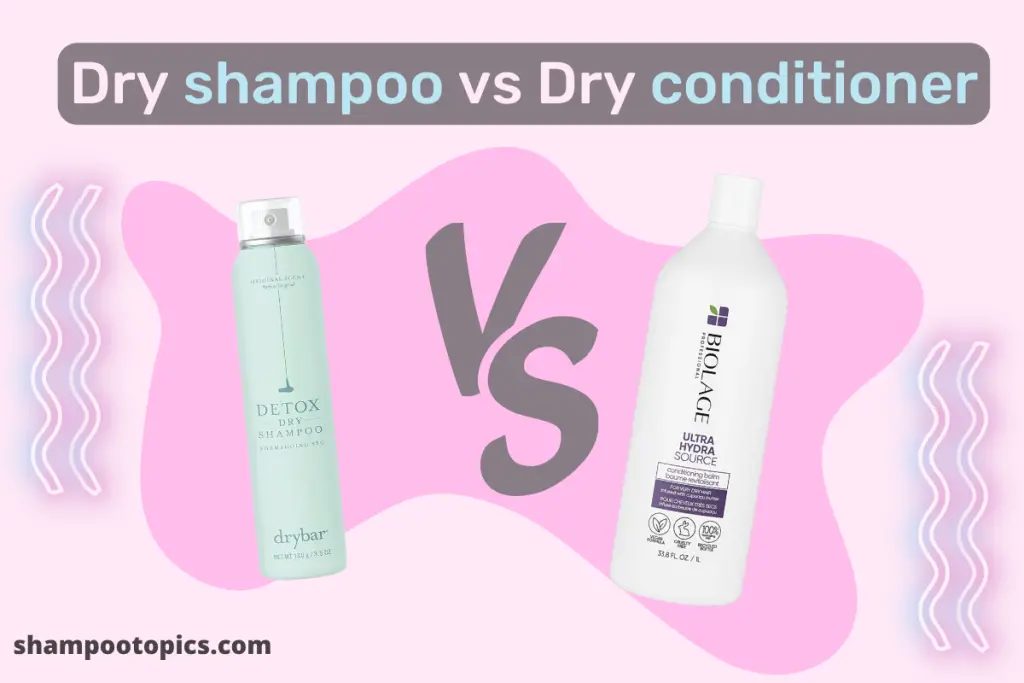 Many people think that dry shampoo and dry conditioners are the same. However, they're not. Dry shampoo is meant to be applied directly to your roots and then rinsed off. This product helps remove oil from the scalp.
Is dry conditioner the same as dry shampoo?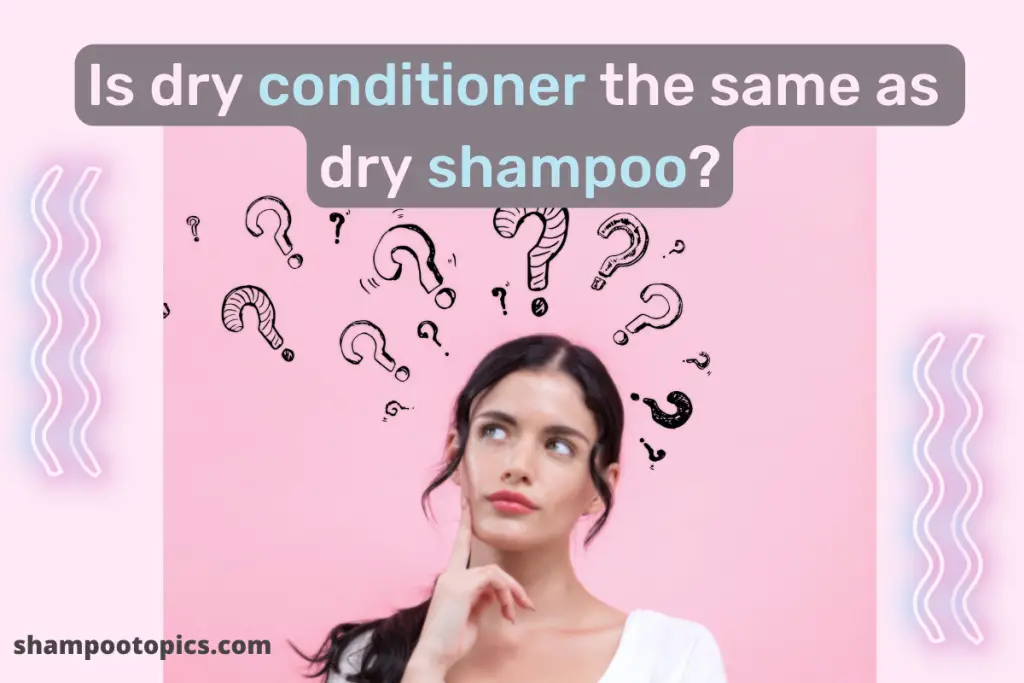 Dry conditioners are a newer product advertised as an alternative to dry shampoo. Dry shampoos are perfect and one of the most popular products for people who don't want to wash their hair every morning.
It is a powder-based formula that is directly used on the scalp to absorb oil and sweat. Dry conditioners are also a powder, but they are applied to the hair to add moisture and shine.
Dry shampoo and dry conditioners have too many differences. However, people seem to be confused about them (Dry shampoo vs dry conditioner) like scented and unscented dry shampoo.
What is dry shampoo? 
Dry Shampoo is a hair-refreshing product that gives a cleaning look to your hair, absorbing dirt, grease, and oil from your scalp without washing. Generally, it uses a base of alcohol and starch as its built-in ingredients. 
The dry shampoos come in a spray bottle. When you apply it via spraying to your hair, the starch, and alcohol they contain will soak up the grease and oil of your hair. 
Is dry shampoo good for your hair? 
Dry shampoo is a hair care product used to cleanse hair without water. It is a powder or aerosol sprinkled or sprayed on the scalp and then massaged in. It absorbs oils and sweat from the scalp and leaves the hair looking and smelling fresh. 
Dry shampoo comes in many different scents, and some even contain conditioners that add shine to the hair. Dry shampoo is one of the best hair products ever! It is perfect for when you don't have the time to wash your hair, but it also works well for everyday use.
Dry shampoo is a lifesaver for busy people who don't have time to wash daily. It's a powder or spray that you apply to your scalp to absorb oils and sweat. It comes in both translucent and colored varieties, and some people even use it to add volume to their hair. 
Dry shampoo isn't a replacement for washing your head, but it can help keep you going an extra day or two before you need to clean it.
Dry shampoo comes in various brands and formulas, so there is sure to be one that suits your needs. One of the most popular and best dry shampoos would be Drybar Detox Dry Shampoo.
What is the benefits of dry shampoo?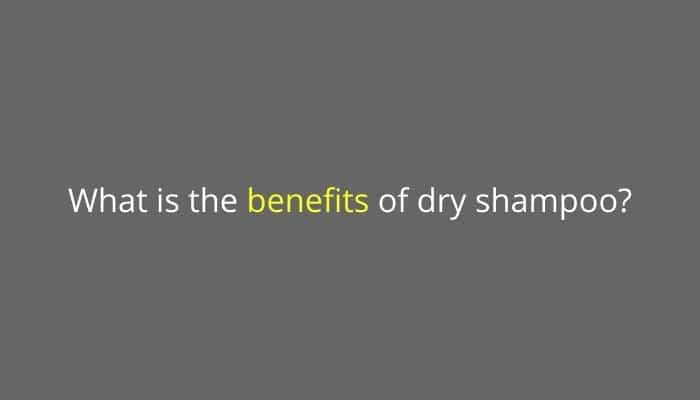 Now we are going to know 6 basic benefits 2023 of dry shampoo. Here are some benefits-
Unlike traditional shampoo, dry shampoo does not require water. 
It comes in various scents and can be purchased at most drug stores. 
Many people use dry shampoo for the Scent, but some find it too artificial.
It does not strip color from hair and has a similar effect on oily scalps. 
It is not as drying to the scalp and is less likely to cause dandruff. 
It also has a similar effect on the hair as traditional shampoo.
What is the best dry shampoo?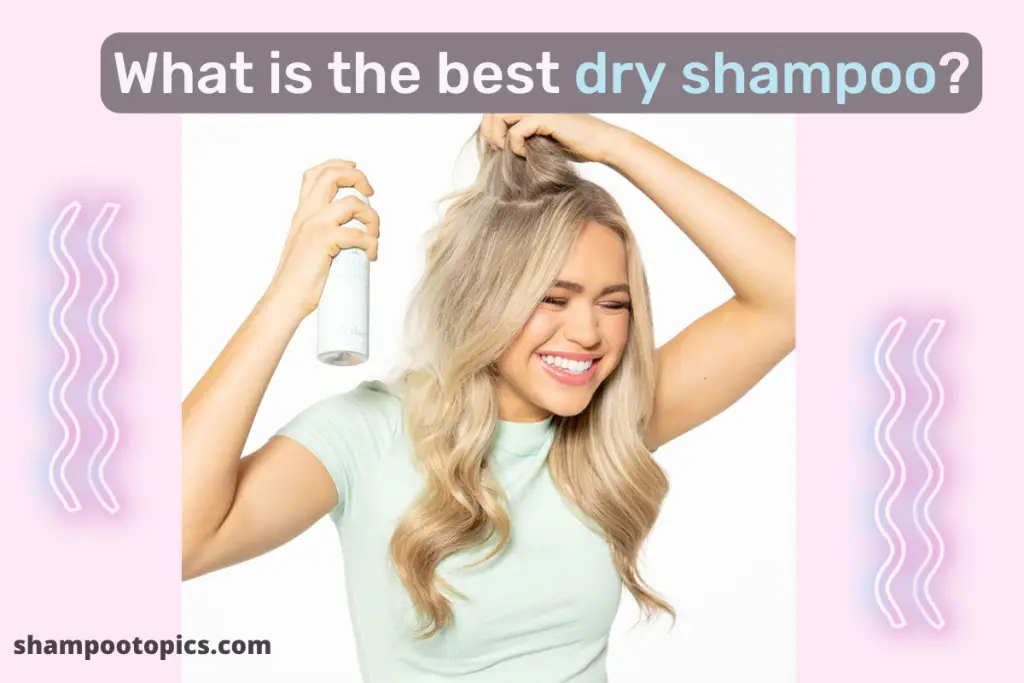 Not every dry shampoo is made equally. So, you need to go through a lot of trials & errors to pick the right one that works the best on your scalp and strands. Luckily, we make it easy for you to choose the best dry shampoo for your hair by narrowing down the list. Below, we enlisted some dry shampoos from popular brands that will work with every hair type & budget. 
Drybar Detox dry shampoo is a professional recommended dry shampoo for men and women. Its super absorbent technology keeps your hair protected from outer germs, specks of dust and excess oil production. This shampoo gets you a fresh and natural scent. 
Using this product in the right way in the right amount will keep the hair clean and shiny for a long time. Don't wash your hair with water or blow dry it! Now, you've got Drybar detox dry shampoo. It has golden root extract and micro-fine rice powders to keep the hair healthier and moisturized. 
Another amazing thing about this shampoo is it would be suitable for everyone. Thai shampoo comes in powder form. So, it will absorb in the roots quickly. Also, if you've light hair color, this will be the best for your hair. It has Panthenol/ Pro-Vitamin B5 for fighting hair breakage issues.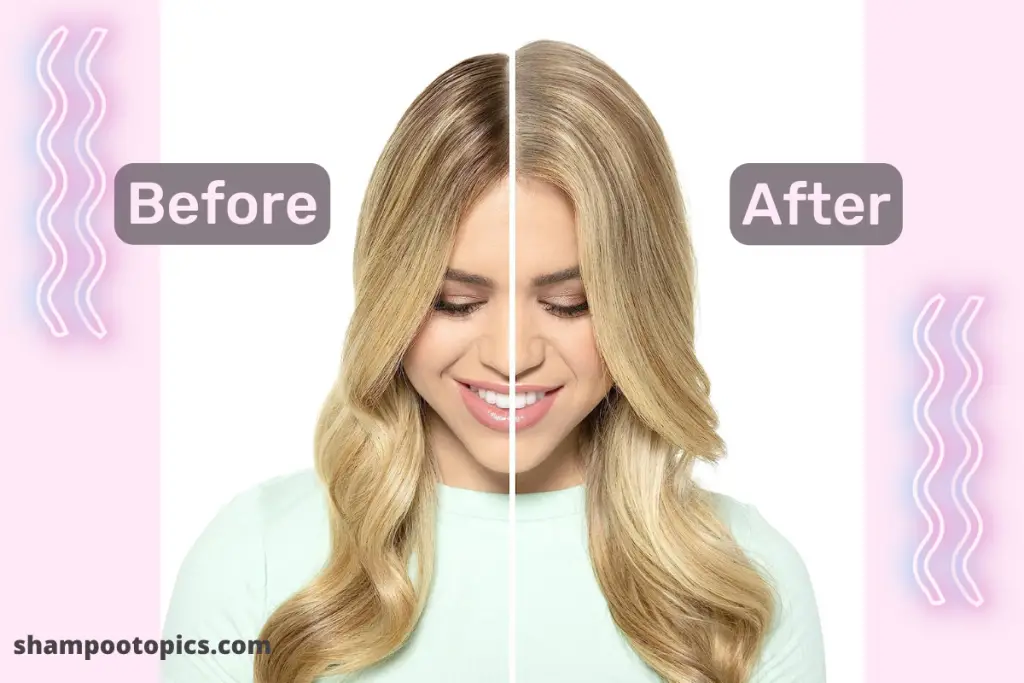 Another best thing about the product is that it doesn't weigh down your hair at any time. It's lightweight and easy to use. It contains no silicone, so it won't make your hair feel greasy. The only downside is the Scent lingers for some time.
Drybar recommends for best results, and you should use Drybar detox dry conditioner. It will help to maintain the hair hydrated throughout the day.
Pros:
No-wash, no water
Adds lifts at the roots
Suitable for all hair types
Extra volume
Matte finish
Cons:
Regular use can cause hair damage
This shampoo is an all-in-one solution for those who are tired of oily roots yet want silkiness. It cleanses and nourishes your dry and damaged hair. Even professionals recommend this shampoo for styling without any risk. It is absolutely parabens, sulfates or sodium chloride-free and safe for all types of hair.
The Oribe Gold Lust Dry Shampoo is a dry shampoo designed to add volume and texture to hair. It comes in a spray bottle and is applied to the scalp and hair. The dry shampoo contains rice starch, which helps absorb oil and sweat from the scalp. The dry shampoo also contains gold dust, which gives the hair a shiny appearance.
It also adds volume and texture, making hair look fuller and healthier. Gold Lust Dry Shampoo comes in a convenient travel-sized bottle, making it perfect for on-the-go use.
Pros:
Color and keratin treatment are safe.
It includes no harmful chemicals
Good for styling
The Scent is good
Cons:
How to use Dry Shampoo?
Dry shampoo freshens up your hair without using water. It's also an easy way to maintain fresh and clean hair throughout the day. However, it can be tricky to know how to apply dry shampoo properly so that you get the best results from this product. Here are some essential tips on how to use dry shampoo correctly:
Apply only as much of the product as needed
When applying any styling product, it's important to apply just enough to achieve the desired effect. This applies to both wet and dry products. The exact process stands for dry shampoo.
It would help if you only used enough to cover the roots of your hair and leave it for about five minutes before rinsing out with warm water.  Don't use too many products; else you could end up with an unwanted buildup.
Apply the dry shampoo
Comes in different forms, including powder, spray and foam. Each has its benefits. The powder works well to add more volume to your hair, while the foam is suitable for adding texture. The spray is perfect for those who have fine hair because it will help to eliminate flyaway's and frizz.
When choosing which form of dry shampoo to use, make sure to choose one that matches your hair type. As; if you have curly hair, then you might want to go with a spray version of dry shampoo. Whichever form you prefer, follow the instructions mentioned on the packaging while applying it.
Rinse thoroughly after application
After applying dry shampoo, rinse your hair thoroughly to remove all traces of the product. Use warm water to avoid damage and keep up the softness. If you don't rinse your hair thoroughly, you risk leaving behind residue that could cause buildup over time.
About Dry Conditioner
As we know, traditional conditioners are liquid products whereas dry conditioner is a very much dry formula. Though you will find it in the same sized aerosolized can like a normal conditioner, but it serves different purpose to your hair.
It contains element like oils, silicones that helps to boost hydration to your hair and reduce frizziness, giving a shinier and finished look at the end.
Is dry conditioner good for your hair?
Dry conditioners are a newer type of hair conditioner applied to the hair before it is styled. They are made up of tiny, lightweight particles like argan oil, vitamin b%, jojoba oil, coconut, cuticle, etc. These attach to the hair and help smooth and give you healthy hair 24/7.
Dry conditioners come in various forms, including sprays, powders, and creams, and can be used on wet or dry hair.
Dry conditioners are an essential part of any curly girl's routine. They help to define curls and add shine. Dry conditioners are also a great way to refresh your hair between washes. There are many different types of dry conditioners available, so it is essential to find the right one for you.
Dry shampoo is a lifesaver for busy people who don't have time for regular washing.
By adding a dry conditioner to your daily routine, you can help improve your hair's manageability, shine, and overall health. Dry conditioners are especially beneficial for those with curly or textured hair, as they can help reduce frizz and add definition.
What is the benefits of dry conditioner?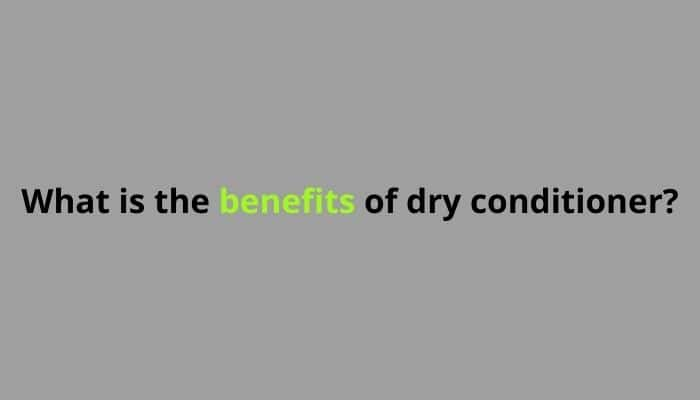 Now we are going to know some benefits of dry conditioner. Here are some benefits-
A dry conditioner is a powerhouse of hydrating goodness. 
It's a lightweight formula, but it softens and hydrates hair in all the right ways. 
Not only does it moisturize and hydrate, but it also gives your curls a little bit of volume.
 It's also not overly heavy or greasy, which is a bonus.
What is the best dry conditioner?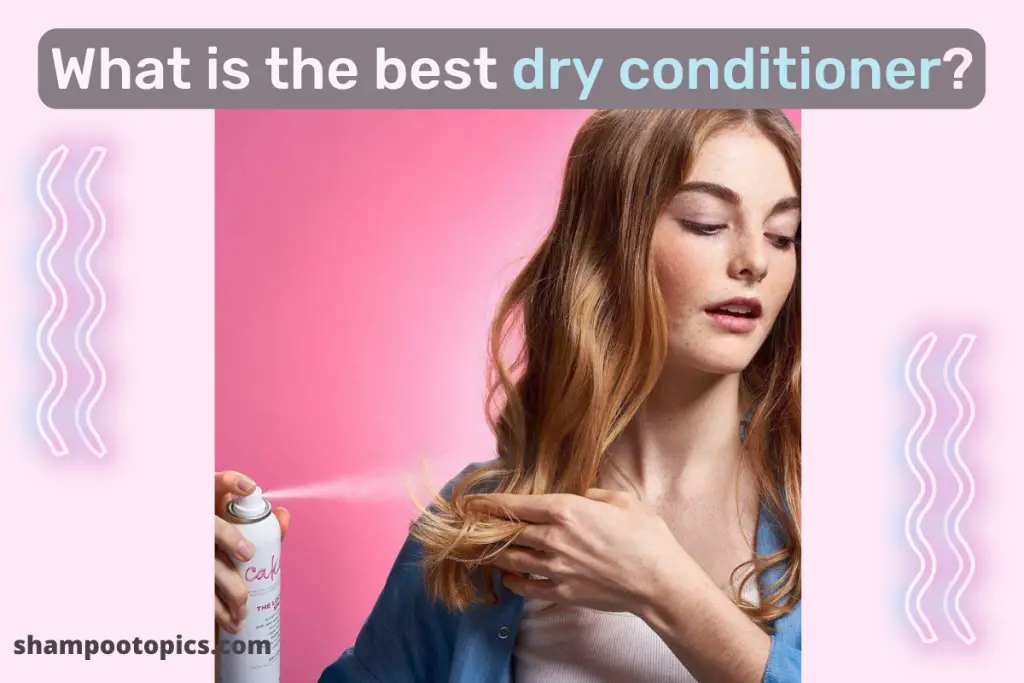 You are interested in using a dry conditioner after knowing the benefits it carries. But you can't make up your mind which one you should go for as there are plenty of options in the market. Fortunately, we enlisted two dry conditioners below to simplify your buying decision. 
BIOLAGE has launched an all-in-one dry conditioner filled with all-natural benefits. The aloe vera plant inspires this conditioner formula.
This dry conditioner also helps to eliminate frizz and add shine. It can be used on wet or dry hair, and it's a great way to refresh second-day curls. BIOLAGE is a silicone-free dry shampoo that protects your hair from frizzing.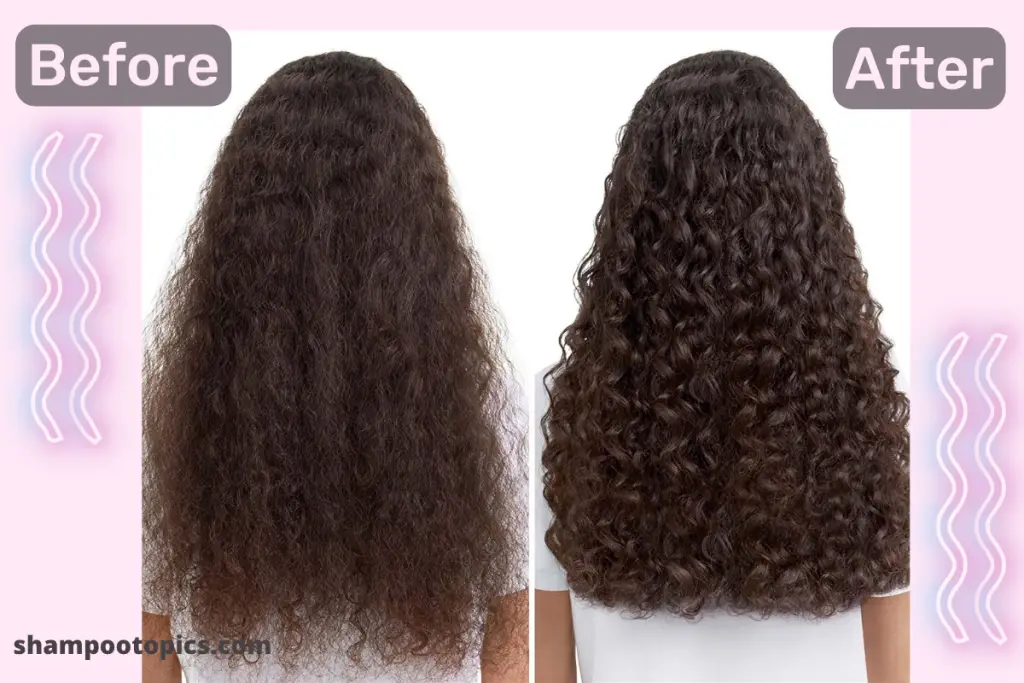 This gives your hair extra shine and strength. Especially if your hair is frizzy and colored, there has always been the fear of breakage. BIOLAGE Ultra Hydrasource conditioner keeps the hair moisturized and protected. The cuticle sealed hair locks moisture and gives extra hydration.
This dry conditioner is super fast to apply and needs a few minutes to show the outcome. Users mostly seem to love this conditioner for its Scent. Even after all these, BIOLAGE Ultra Hydrasource is the most budget-friendly conditioner.
Pros:
Colored hair-friendly 
It makes your hair bouncy & softer
Nice Scent 
Affordable
Cons: 
Small is not long-lasting
If you've color-treated hair, it would require some extra care. With Pureology Hydrate Conditioner, you can maintain a healthy hair routine. This container is sulfate-free and aims to protect both your hair and color. 
Pureology Hydrate Conditioner is a great option if you're looking for a conditioner that will leave your hair feeling silky and soft. This conditioner is enriched with all beneficial ingredients like argan oil, coconut oil, jojoba oil, shea butter, which help to nourish and protect your hair.
This conditioner is suitable both for thick hair and normal hair/. It has a creamy texture that your hair absorbs really quickly. Also, it takes only a few minutes to show its result.
Pros:
Full-color protection
Proper hydration of your hair
Invigorating Scent of Menthol & Mint
It leaves your hair with resh and healthy feeling
Cons:
The chemical smell can be unpleasant 
How to use Dry Conditioner?
Dry conditioners level up your hairstyling process. It keeps your hair smoother, shinier and bouncier for a longer time. Without a good dry conditioner, your dry shampoo might not get you an admirable appearance. However, the application method is a little different from regular Conditioners. 
Conditioners are an important part of any hair care routine, but they can be a little tricky to use. If you're not careful, you could end up with greasy or weighed-down hair. One type of conditioner that can be a little tricky to use is a dry conditioner. Dry conditioners are designed to be applied to the scalp and hair without being rinsed out. 
Here's how to use a dry conditioner for the best results: 
Shake the bottle well before use.
Apply a generous amount of conditioner to your fingertips.
Start from the ends of your hair and go towards the roots, working in sections until you have covered all of your hair.
Leave the conditioner to work for a few minutes to set properly and rinse it well.
Now, get a wide-tooth comb. Try to spread the conditioner out of your hair and get it as close to your hair roots as possible.
Rinse again with cool water.
Which is better: dry shampoo vs dry conditioner?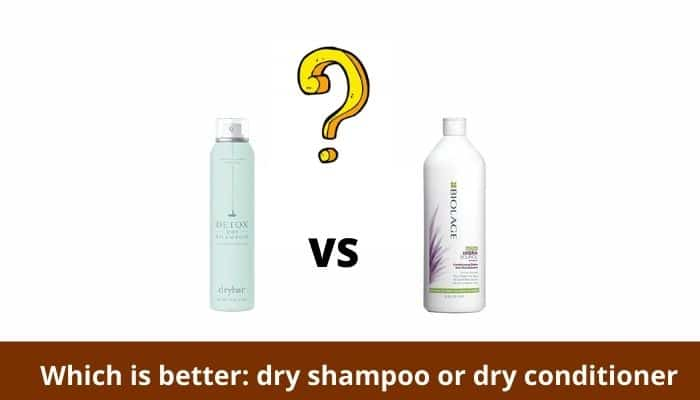 It's tough to mention the better option between dry shampoo and dry conditioner. You must use them by yourself to know their effectiveness. Still, most people believe Dry Conditioner Is Far Superior To Dry Shampoo. It is because dry conditioners are quicker to apply and give instant smoother hair. The shine of a dry conditioner can go a long way without washing.
Dry shampoos are a convenient way to refresh your hair and scalp. They come in different forms, such as powder, spray, and gel. Some have tiny particles that absorb the oils from your roots and give you a fresh look.
A dry conditioner is also a helpful product as it helps to add moisture to your hair and scalp. However, dry conditioners are not as effective as dry shampoos because they are less concentrated. Therefore, you need to use them in combination with dry shampoo.
The difference is that the dry conditioner is thicker and more effective. It's made with aloe vera, honey, and other natural ingredients. It's very effective in refreshing and moisturizing your hair.
Try both products at first because they work differently. When you use dry shampoo, your scalp will absorb it and leave no trace of it there. However, when you use a dry conditioner, it will spread in your hair, making the hair healthier.
After you choose which one to use, you should apply them on the same day. This way, they will both work well.
Dry shampoo VS Dry conditioner
| | |
| --- | --- |
|  Dry shampoo |  Dry conditioner |
| Dry shampoo can absorb the dirt and oiliness of your hair | Dry conditioners have oils that leave your hair feel more moisturized  |
| dry shampoo aims to remove excess oil and greasiness of your scalp and hair | Dry conditioner aims to make your hair healthier and bouncier |
| Dry shampoo is often based on aluminum starch, rice starch or cornstarch.  | The dry conditioner seems to include argan oil, hemp seed oil, coconut oil, macadamia oil, . Jojoba oil, cocoa butter for extra moisture. |
| Dry shampoo should not be used on a daily basis to avoid hair breakage. | Dry conditioners are used after using a dry conditioner for extra shine. |
Frequently Asked Question:
Should I use a dry shampoo and a leave-in conditioner?
A dry shampoo and a leave-in conditioner are two separate products that work together to give you the best results. Dry shampoo aims to make hair refresh between washes, while a leave-in conditioner adds moisture back into your hair. Dry shampoos come in many different forms, such as sprays, powders and foams.
These products are designed to absorb excess oil and grease from your hair. They do not contain any oils or conditioning agents, so they are not meant to replace regular conditioners. Instead, they are used as a quick fix solution to add extra volume and shine to your hair.
How often should I use dry shampoo?
The frequency with which you use a dry shampoo depends on how often you wash your hair. Some people prefer to take them once every week or once every month. Use a dry shampoo every few weeks, depending on your hair type.
If you have oily hair, you should use the powder once per week. If you have normal hair, you should use it twice per month. If you have dehydrated hair, you should use one every other week.
Can I use dry shampoo and dry conditioner together to style my hair?
When mixing these two products, you want to apply a small amount of dry shampoo to damp hair. After that, you can use a light layer of dry conditioner over the top. Then, comb through to distribute evenly throughout your strands. Once done, blow dry your hair until completely dry.
Is Silicone in Dry Conditioners harmful to my hair?
Answer: There are a lot of opinions on whether or not silicone is harmful to hair. Some people believe that silicone is a dry conditioner that can cause buildup and make hair greasy. Others say that silicone can help improve the hair's condition by making it softer and smoother.
Silicone is a common ingredient in many dry conditioners, so it is essential to decide whether you think it is harmful.
Wrap up
Dry shampoo and dry conditioners have become very popular over the last couple of years. Many women swear by it because it helps them look fresh and clean without washing their hair every day. If you're going to use dry shampoo, then I recommend sticking to the less expensive brands. "Dry shampoo vs. dry conditioners" is one of the most hyped things to discuss. 
They tend to contain more chemicals than the higher-end ones. In addition, the cheaper versions often come in small containers that won't allow you to use enough products to absorb all of the oils on your head. Use the dry shampoo and conditioner properly, and get bouncy and healthy hair without an expensive blow dryer.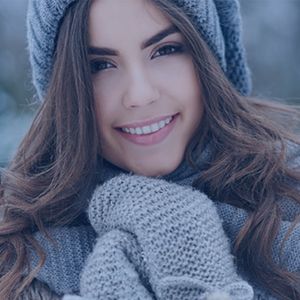 I'm Amelia. I have been working with hair care product shampoo and conditioner for 6 long years. This website is an outlet of my deep passion for hair, Shampoo and Conditioner. Basically, I'm here to guide you on shampoo and conditioner.