I'm Amelia. I have been working with hair care product shampoo and conditioner for 6 long years. This website is...Read more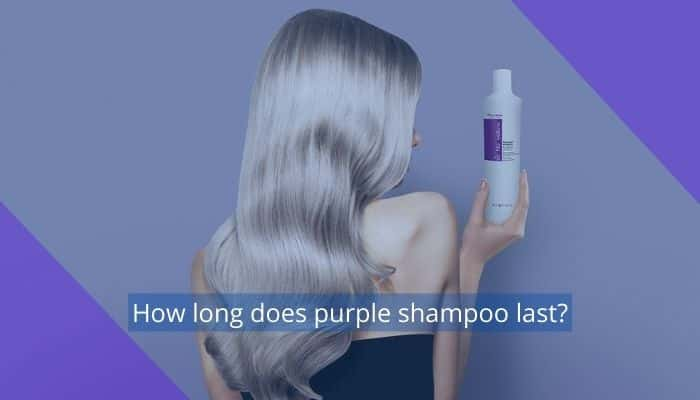 If you used hair dye to get blonde or even if you are natural blonde hair, you without a doubt are not a stranger to hair yellowing or getting brassy blonde hair. Today, we will introduce you to a life saving product called purple shampoo. So let's find out what it is and how to use and how long does purple shampoo last?
related post: Does shampoo clean your body?
What is Purple Shampoo?
To assist the millions of people with natural blonde hair or recently dyed blonde, who are suffering from yellow tones, brassy undertones, yellowing, dulling, and discoloration purple shampoo also known as blonde shampoo was made. It is a toning shampoo specifically made for blonde hair.
Using purple shampoo helps maintain your hair colour by colour correcting so that you don't have to spend hundreds of dollars on saloons every now and then. It has crushed violet pigment that neutralizes yellow tones and brassy tones. On the colour wheel, the purple hue is contrasting yellow.
Thus purple pigment cancels out brassy, yellow undertones. The dispensed purple pigment helps bring back your colour to a cooler tone. If you have dark hair or blonde hair purple shampoo is an easy way to eliminate brassy tones. Most professional hairdressers and stylists use purple shampoo on blonde hair.
How long does purple shampoo last?
Purple shampoo and purple conditioner being hair products won't last a lifetime with one use. To make it last you have to use purple shampoo every now and then.
To phrase it simply, it doesn't work if you use it once. You have to keep using purple shampoo regularly. If you use the purple shampoo once in a long period of time the purple pigments or the purple hue in your hair will disappear and the yellow undertones in your hair will reappear. You have to use it regularly to maintain your blonde, ashy blonde, white hair, or gray hair.
So, after washing your hair with purple shampoo, you use normal shampoo again and again the effects won't last very long. Purple shampoo usually lasts around a few washes with your normal shampoo after that it starts fading. You have to be applying purple shampoo once or twice a week to have it last the longest.
How many washes does purple shampoo last?
A lot of things affect the lasting of purple shampoos. Air, chlorine, sulfates, etc. Moreover exposing your hair to the damage causes the pigment film to weaken and fade away quickly.
It is also likely that exposure to the sun, chemical treatments such as colour and bleaching sessions, and usage of products with sulfate remove pigments deposited when you use purple shampoo. Excessive usage of your regular shampoo may cause the purple shampoo effect to wear off.
If your hair is in contact with these often the purple colour or purple tone left by the shampoo goes away from your hair after 5 washes.
How long does the effects of purple shampoo last?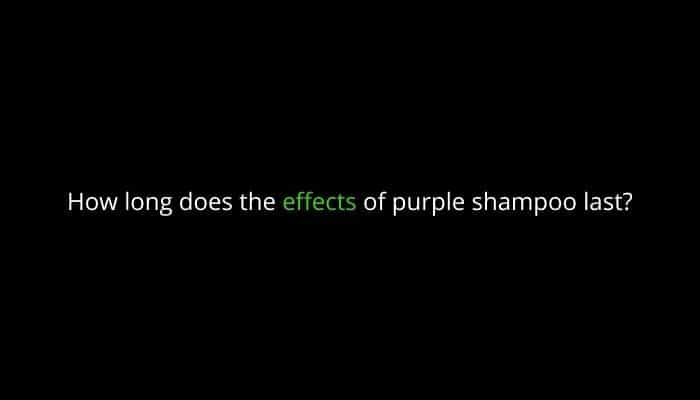 This is a tricky question as there is no answer to it. If asked this question, the answer is for as long as you are using purple shampoo. If you wash your hair with purple shampoo twice a week, the effect will last you months. Using it once won't get you anywhere as for the durability, using it once will last you a few washes.
So it is necessary to use it frequently to maintain the purple tone hair. Moreover to increase how long the effects last make sure after the use of purple shampoo, to take care of your hair after chlorinated water and sun exposure, and be sure to use sulfate-free hair products. Following these steps will make your purple shampoo effects last a while longer.
How can I extend my Purple Shampoo shelf life?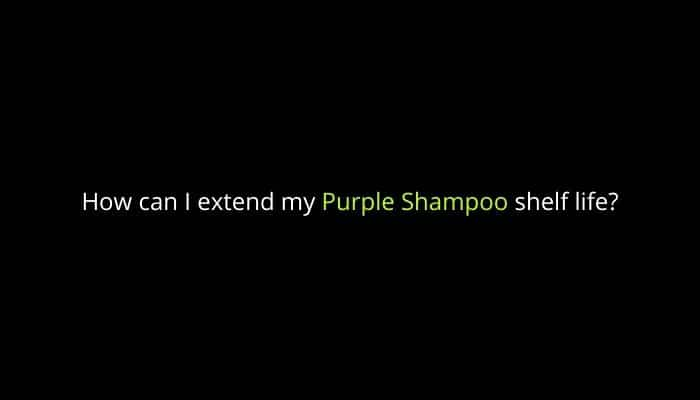 Even though most beauty products are designed to last you a while does not mean they won't go bad. Even though hair products have a longer life span but still have a limit when comes to shelf life just like regular shampoo.
So do purple shampoos expire? Yes, they can expire. The shelf life of a single bottle of purple toning shampoo is 6-12 months. To extend the shelf life of purple shampoos makes sure to close the lid tightly after use. Exposing it to too much oxygen can affect how long it lasts.
So one of the best ways to extend its shelf life is to keep it closed tightly. This way we are preventing the shampoo to get in contact with bacteria and contaminants that affect the longevity of the purple shampoo. Moreover, another great way is to make sure it's free from water. As water is the breeding ground for bacteria and molds.
Lastly, the final suggestion on how to extend purple shampoo's shelf life is to keep it away from sunlight or sources of heat. There are odds where heat can mess with the shampoo's composition and make it go bad. Follow these steps to extend your purple shampoo's shelf life.
How often should I use purple shampoo?
Well to answer this question it depends on you. It moreover depends on your hair type and how fast your hair discolours. Many find showering every day makes them have damaged hair and other people find washing their hair daily strips it of its natural oils. If that's the case for you then it would be ideal to use it whenever you shower.
But if your hair discolours easily giving you orange tones, then it is a must to keep using purple toning shampoo more frequently. But keep in mind do not replace your regular shampoo with purple shampoo. Even though purple shampoo acts as a toner for your blonde hair.
Using it too often may result in a slight lilac tint in your hair. It means you have ended up eliminating too much yellow or orange tones. Thus your hair looks visually darker which we do not want. So it is ideal to use it once or twice a week.
Which Purple Shampoo should I use?
There are several purple shampoo brands ranging in different price ranges and suitable for different hair. But as we want the best for your hair, it is well recommended to use high-quality purple shampoo.
Purple shampoos are made for several types of hair like bleached hair, light blonde hair, light-colored hair, silver hair if you have pale hair colour or your regular beautiful blonde hair. It is important to choose the right purple shampoo. More before buying purple shampoo make sure to check consistency, colour, and transparency.
The good purple shampoo will have a thicker consistency, a deep dark purple color, and they won't be translucent. Remember darker the purple colour better the purple shampoo works. SO, it is recommended to go for darker purple shampoo.
However, there are some other things to consider as well. When buying a purple shampoo be sure to check if has some of the following ingredients. A good amount of purple dye to give u that natural blonde look back, a good floral ingredient, and all the essential vitamins and minerals required for your hair.
But be sure to check that the purple shampoo does not contain the following ingredients as they do not keep your hair healthy. Before buying check if it is free of sulfates, parabens, silicones, phthalates, and harsh salts thus it is completely keratin-safe.
What is the best purple shampoo?
After several tests and thorough research into several purple shampoos and purple conditioner brands, here are the top 3 purple shampoos to use that meet our standards, it's good for your hair and have all the ingredients beneficial for your hair.
L'Oreal Paris is a leading beauty product brand based in Paris. It provides innovative makeup, skincare, beauty, hair care, and hair styling products. Among all their amazing products one of their best creation is for people with naturally blonde hair, silver hair, darker hair, bleached hair, or just blonde colored hair. After testing and trusting purple shampoo is one of the best we have come across and would recommend highly

Pros:
Their Ever Pure Sulfate-Free Brass Toning Purple Shampoo helps you keep your perfect blonde hair by neutralizing yellow and orange tones in bleached, blonde hair or blonde highlighted hair.
This moisturizing shampoo contains hibiscus, purple dye to latose hair, and leaves it deeply hydrated by expanding your hair shafts. So it helps a lot with dry hair.
Cons:
Not so good for darker hair. According to user review doesn't sit too well on darker shades of hair.
Better suited for yellow hair than orange. Leave a blue tone in orange hair
Another amazing purple shampoo that you should be using right now is Matrix Total results so silver Colour Depositing Purple shampoo. This is an amazing product for a cheap price. It helps with neutralizing yellow or brassy tones for both blonde and silver hair. Use it with warm water 2 times per week and see the magic happen.

Pros
This purple shampoo helps brighten your hair and banish unwanted yellow tones in blonde hair or blonde highlights. And adds silver tones to platinum hair?
This is an amazing product for a cheap price. It helps with neutralizing yellow or brassy tones for both blonde and silver hair. Use it with warm water 2 times per week and see the magic happen.

Cons
However, this product contains ingredients that may cause skin irritations to some people.
Moreover do not use it in your eyebrows and eyelashes.
Redken is a New York-based hair and beauty product franchise. They specialize in hair products and one of their steal products is Redken Colour Extend Blondage Colour Depositing Purple Shampoo. We have tested it out and for sure recommend it. It is amazing in every way.
Pros:
Other than the usual protection against blonde hair, what's special about this is that it has Citric Acid to repair each hair from the core by expanding your hair shaft.
Alongside removing brassy tones, it also makes your hair softer and cleanses it. It also repairs and strengthens your hair from the core.
The shampoo has a very thick colour meaning it has a high amount of purple pigment. The usage of this purple shampoo is very simple. Apply purple shampoo in your hair, leave it on your hair for a few minutes and rinse it off. This removes unwanted warm tones in your hair leaving you with brightened blonde hair. You can apply it directly or mix it with water and apply it using a spray bottle.
The ingredients it contains are Aqua/Water/Eau, Sodium Laureth Sulfate, Coco-Betaine, Glycol Distearate, Cocamide Mipa, Sodium Lauryl Sulfate, Parfum/Fragrance, Amodimethicone, Sodium Chloride, Sodium Benzoate, Peg-40 Hydrogenated Castor Oil, Salicylic Acid, Carbomer, Glutamic Acid, Serine, Hydroxypropyltrimonium Hydrolyzed Wheat Protein, Cetrimonium Chloride, Coumarin, Sodium Acetate, Sodium Hydroxide, Citric Acid. Overall we would say it is a good product for your hair.
Cons:
It doesn't have a very appealing smell. Smells almost like a body soap and leaves it on your hair.
Some users complain that using this leave hair extremely dry and the texture of my hair has changed from soft and silky to brittle and coarse.
Will purple shampoo eventually wash out?
Yes and no. Many experts say purple shampoo is a stain on your hair and it will wash out over time. The more frequently you cleanse your hair with normal shampoo the faster it fades. No, because it is highly recommended to keep using purple shampoo rather than using it just once. Using it in an adequate amount will make it last longer comparatively.
Frequently Asked Question
Is purple shampoo results permanent?
This colour is not permanent and it will fade away over time when you wash your hair with normal shampoo. It is more likely to fade faster if you have very lightened blonde hair or have dry hair and damage.
Who is Purple Shampoo for?
Purple shampoo is a toning shampoo designed for blonde hair. It features crushed purple pigments that neutralize style ruining brassy and yellow tones. It is mainly for those with light-colored hair, salon achieved or natural hair blonde, platinum, silver, gray, white in colour. If you have brunette hair you won't see any results.
Does this product expire after a certain time?
Yes, they do. Just like normal products they have their limitation. Usually, a single bottle lasts from 6-12 months. You should always see the label on the bottom to see its expiration date and use it based on that. However, if there is no label this means the purple shampoo won't expire. In that case, a good method to follow is to keep opened bottles for up to 18 months and intact bottles for up to 3 years. But always check the purple shampoo's condition. But it is best to be cautious of the purple shampoo's condition as expired purple shampoo may cause a harmful reaction, irritation, and unintended side effects.
Does Purple Shampoo work for natural blondes?
Yes, even if you are naturally blonde, the purple shampoo will work. After rinsing your hair often, purple shampoo can remove yellow tones in naturally blonde hair, or give it a very light purple tone if you want it.
Conclusion
Having perfectly nailed the amazing blonde look or having shiny silver hair or hair as white as the snow may look easy but isn't. A lot of maintenance goes in day to day life. If you are having a hard time cause of discoloration cause by chlorine tap water or damaged hair from your hair products causing brassy and yellow tones start using purple shampoo today.
But remember purple shampoo is a treatment not just a shampoo. It is a toner, a color corrective treatment. It's an absolutely essential product to have in your hair care routine if you're wanting to maintain your light-colored hair, without ending up looking like Candice from Phineas and Ferb unless u dig that.
That pretty much sums up everything about using purple shampoo. So if your hair is looking yellow now you know what to do.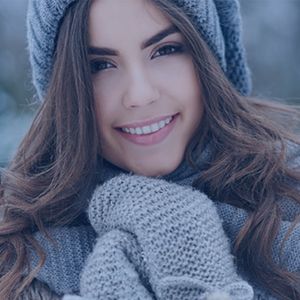 I'm Amelia. I have been working with hair care product shampoo and conditioner for 6 long years. This website is an outlet of my deep passion for hair, Shampoo and Conditioner. Basically, I'm here to guide you on shampoo and conditioner.