I'm Amelia. I have been working with hair care product shampoo and conditioner for 6 long years. This website is an outlet of my deep...Read more
The fundamentals of launching a private-label hair product line, including the items to pick and the steps to take, will be covered in this article.
Along with some advice on how to start a hair product line successfully, we'll also discuss some of the difficulties that come with launching a new hair care business. So continue reading if you're prepared to grow your company.
If you are a cosmetologist, making people feel and look attractive is your responsibility. But, after providing other cosmetology services, cosmetologists might make additional revenue by selling products to their clients. A cosmetologist may significantly enhance the review from each client if they offer hair care products and develops retail.
Most hair care businesses are known to be challenging, and it will be challenging to compete against products from drugstores and other salons if you don't already have a strong brand name behind you. Depending on your life circumstances and ambitions, you can devote as much or as little time to your business as you choose.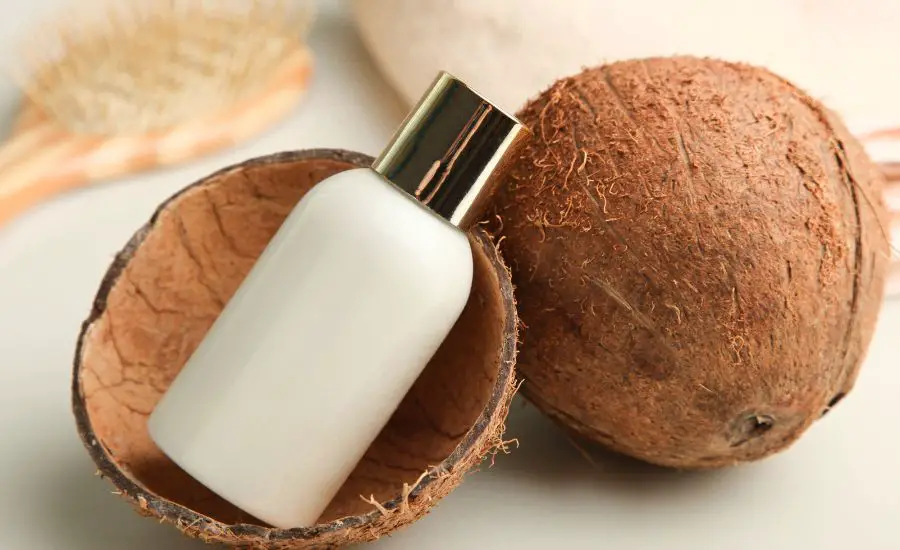 Advantages of starting a hair product line
If you own an independent business, you can sell your hair product line to salons and stylists all around the world. On the other hand, if you run a salon yourself, you can easily sell your items to your clients and develop a rapport with them through the use of your customized products.
It will be simple for them to attest to how fantastic your hair product line is once you have established a trustworthy network through your clients and customers.
Sales will increase and be stimulated.
Individuals will always require hair maintenance. Your hair product line will undoubtedly generate sales unless a new fad emerges in which everyone is completely bald from head to toe.
There are several services you may use to get started if you don't know how to produce your stuff. It will be simpler to grow your business if you use websites like Dreamline Beauty, which assist users in creating a customized hair product line up to the marketing phase.
Disadvantages of starting a hair product line
The following are a few of the biggest drawbacks of launching a hair product line:
Make a sacrifice
Establishing a business requires a lot of labor and takes far longer than you would have thought. I skipped my maid of honor's wedding, several birthdays, and everyday time with my son to launch a salon. Along with living modestly, I also forfeited two years' worth of prospective earnings.
It can be lonely
It might occasionally feel lonely running your own business, especially in the beginning. Most of the time, no one is there to hold you accountable, and occasionally, you feel lost. Friends and relatives find it challenging to comprehend your difficulties and the source of your sadness.
Huge upfront costs
The Kauffman Foundation estimates that a startup typically costs $30000. Due to the cost of R&D and inventory, it may be considerably higher for beauty brands.
Risk
There is a lot of competition in the beauty industry in particular, so it's simple to blend in without a compelling narrative or a product that sticks out.
Costly distribution methods
You'll incur significant costs if you rely solely on Facebook or Instagram ads. This will also restrict your capacity for organic growth.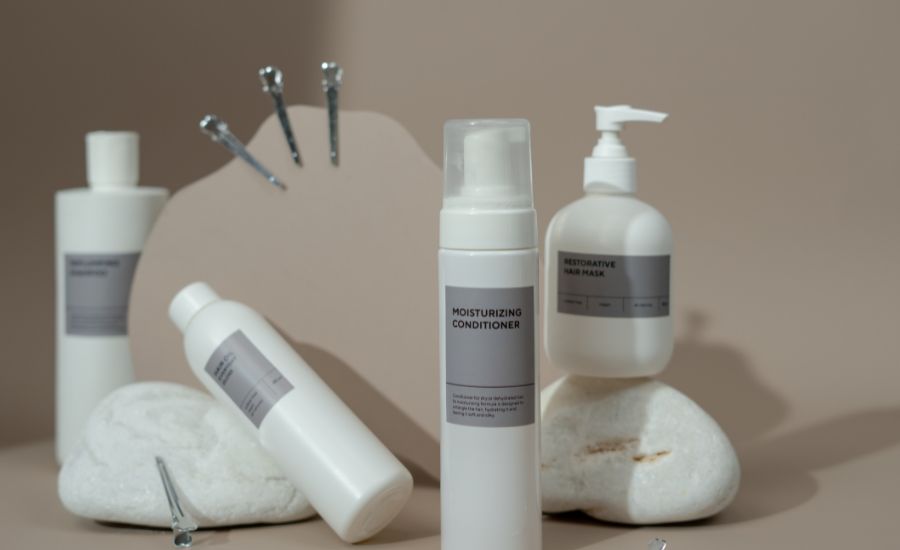 Discover what product you want to create
You might consider the kinds of things you'd like to manufacture now that you are aware of your target market. For instance, I am aware that I would concentrate on natural and organic goods if I decided to launch a hair care line.
I would want to do that because I believe it makes sense to produce those items. Whatever you decide to produce, though, will be top-notch. You'll almost certainly need to find a distributor if you decide to use chemicals to make your items.
Finding a distributor is still an option if you choose to sell organic goods, but you can typically forego manufacture and make the goods yourself. As previously stated, when marketing the products, it's critical to identify your niche.
If you want to concentrate, work on reducing frizz, or concentrate on reducing dryness, aim for that.
Before extending your haircare range, it's crucial to establish a specialty for which you're well-known.
Deciding to work with a private-label hair care producer and not to produce products in-house is crucial and should not be rushed. It is important to visit the factory and to witness the working environment where your products will be produced.
You will gain a better grasp of the manufacturing process and be able to observe the production of your items firsthand as a result.
Importance of making a sample product
Creating a sample product is a great way to let customers "try before they buy," building trust and increasing the likelihood that they'll choose to make a full purchase in the future.
A significant amount of testing, sampling, and laboratory work will be required for this step. You collaborate with a chemical engineer or cosmetologist in this step to determine the ideal products for your hair product line.
To follow this trend with your hair styling products, you will need more natural raw materials like Shea butter, coconut oil, henna, jojoba oil, and other natural products. When preparing your samples, make sure they adhere to the Food and Drug Administration's (FDA) standard for hairline products.
People are increasingly inclined to use organic or natural products these days.
In addition, due to the close-knit nature of the hair salon industry, particularly for small independent salons, other fellow salon owners will be delighted to recommend the vendors they value to you. Therefore, don't be reluctant to question someone with more experience. Before choosing products or services, you can also study online reviews and ask for samples.
Importance of online business
Operating an online business is different from selling hair products out of your salon. If you want to look like a credible seller, you will need to get your domain name.
An online store provides you with an alternate source of revenue when your salon doors are closed. You can build an e-commerce website using Shopify or an alternative platform.
More and more people expect and seek the convenience of buying their products online. Approximately one-third of all retail sales in the U.S. is currently happening online, and that number is expected to double in just a few short years.
How it works:
Create account
It just takes a few minutes and five easy steps to start selling online. Sign up, add your local distributor and account number, add brands you'd like to offer, input and confirm bank information for commissions, and create a link to the new store. You're ready to start selling online.
Direct clients to an online store
Grab the store link and share away, then add it to a business e-commerce website, or any other website, shout it out on social media, display it in the salon or spa, and include it in every correspondence. You can even do a FREE one-time mass email to share the exciting news.
They order from the online store when it's convenient for them and receive the product in the comfort of their home, directly delivered from the hair salon industry.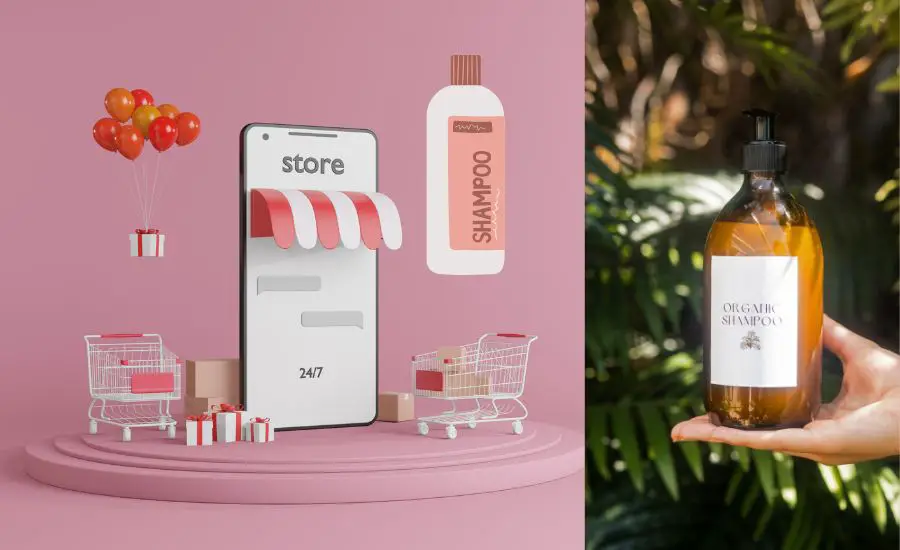 Design your logo, website, and domain names
Learning how to market your own hair product line is a key component. A large portion of your sales may originate from customers online. 
You can share hair-care tips, and advice, promote member conversations, showcase some of your most devoted customers who look great after visiting your salon, and conduct surveys and market research to inform upcoming product releases and advertising efforts on your website.
Establishing a private Facebook group where you can stimulate conversation among members and exchange hair care tips is important, highlighting some of your most devoted clients who look beautiful after visiting your salon.
For your own hair product line, you must first come up with a catchy name. Use that name if you've previously given it to your salon. If not, the following advice may be helpful to you:
Avoid using names that are difficult to spell.
Search for a potential brand name quickly on Google. Choose something else if the name of your company sounds similar to another one or is already in use.
In case you desire to spread out in the future, try to stay away from anything that confines you to a single niche.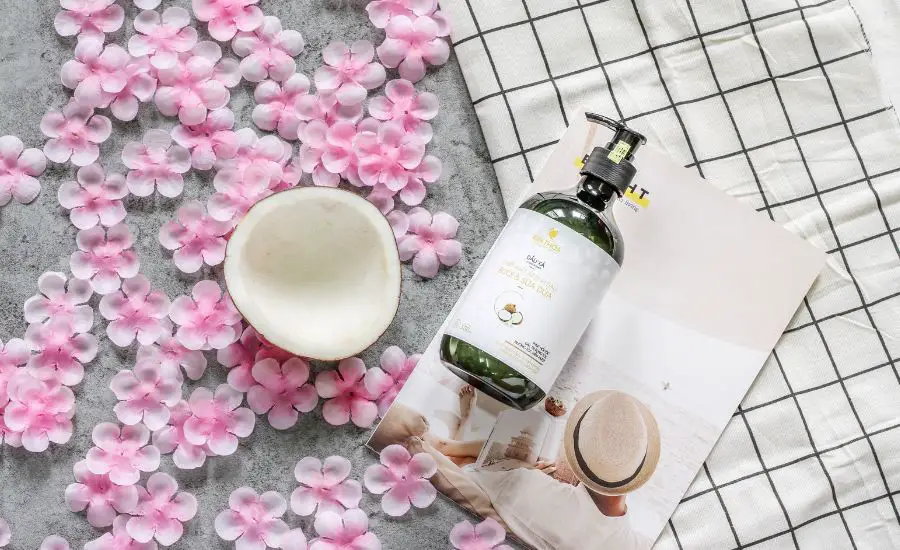 Running salon and hair product line together
As your successful salon business builds its reputation, your loyal salon clients might turn to you not just for services, but also products you use when you do their hair. Also, a failing product line may result in irate and unsatisfied customers, which can harm the reputation of your business.
You must test your products first before promoting your hair products to sell them to paying customers. Check to see if your sample products pass the sight and smell tests once you receive them from your supplier. You may need to speak with the supplier if anything doesn't appear or smell as you had anticipated.
When everything appears to be in order, testing can begin but first, try it out on yourself, then test it out on others. If it passes your quality control, it's time to start asking your team members and loyal clients to try it out and give you their feedback.
How to price your hair product line
You need to price your goods fairly if you want to attract a distributor.
Consider comparing the costs of different hair care products. Find out how well they're doing and whether clients trust them after checking their prices.
You can decide how much to charge for your products, but you must be fair if you want people to buy them. It's crucial to take your target audience into account when setting the price.
You will be more successful regardless of your price if you have a loyal customer base.
If you overcharge for your products, your buyers might not think they are worth the money.
On the other hand, clients may see it as low-cost and therefore of lesser quality if you are selling hair products for too little. Both options have the potential to damage your brand's reputation and financial results.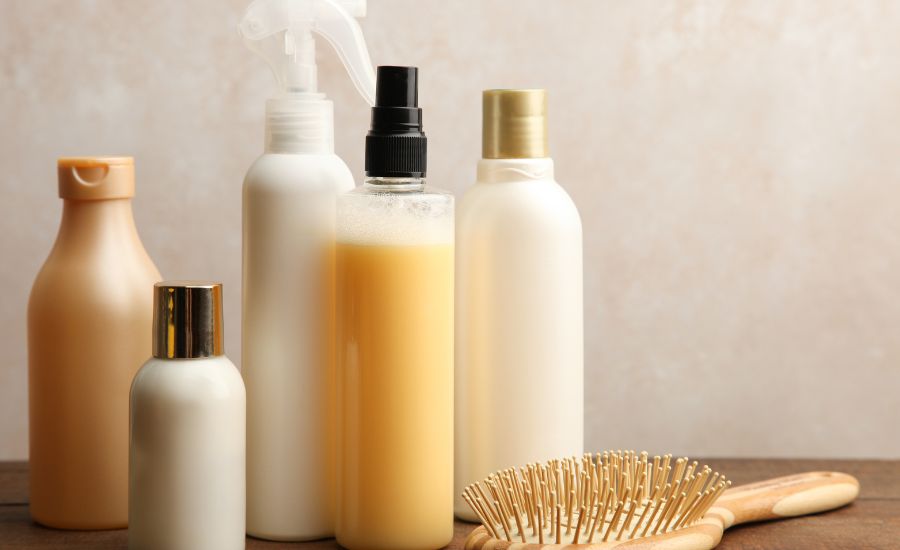 FAQ
How do you start a new line of hair products?
There are three fundamental measures you can take to get your new natural hair product line business off the ground:
Do Market and competitive research
It's critical to understand your target market, the most recent hair care market trends, and your rivals. Recognize what makes your natural hair product line unique and how it benefits potential clients.
Compile data on the industry, spot trends, and determine where there are gaps in the market. Define your target audience and comprehend their wants and preferences.
Create a distinctive brand name and logo
Your natural hair product line should have a name that is distinctive, catchy, and accurately describes what it does. You need a memorable logo that embodies your brand in addition to the name.

Create some hair care items that are tailored to the demands of your target market. Take into account the product's branding, packaging, and ingredients.
Establish a brand identity
For your hair care products, create a distinctive brand identity that includes a logo, hair product brand colors, and packaging designs.
Create a marketing plan
Create a thorough marketing plan to market, sell, and promote your hair care products. Ads on social media, influencer hair product marketing, and going to trade exhibitions might all be part of this. Try out your products on customers to gauge their preferences and get feedback on how well they work, then introduce your goods.
Choose the best ingredients
You need to use high-quality ingredients to make a good hair product. You may choose the ideal ingredients for your brand with the aid of social media marketing through study and testing.
Develop a product line
Using the ingredients, develop many items that will address the demands of various hair types. Make sure the product line appeals to the target market and has consistent branding. Finally, get all the required licenses and certificates.
How much does it cost to start a hair care line?
In each American city, you would need a minimum initial investor cost of $664,525 to launch a medium-sized but conventional hair care company. It is a well-known truth that hair care products are utilized all over the world, and companies that manufacture them are known to produce sales year after year if the company is run effectively.
While hair care products are a commodity that is widely used in the beauty industry business formation, economic downturns hardly ever have an impact on their use. It is understandable why the manufacturing of hair care products has kept increasing.
But, if you are considering creating your own hair product line, you must be willing to put in some time learning the business.

These are some main locations where you should invest your startup money:

• The entire registration charge for a company in the United States of America is $700.
• Accounting services (software, P.O.S. machines, and other software) and legal fees for acquiring licenses and permits total $3,300.
• The grand opening of the hair care line required $3,500 in marketing promotion costs, as well as the printing of 2,000 flyers for $0.04 each, for a total of $3,580.
• A business consultant can be hired for $4,500, which covers business plan writing.
• With a total payment of $12,400, insurance coverage (general liability, workers' compensation, property-casualty, and other associated insurance policy) is provided.
• Rent for a space will cost $75,600 over 12 months at a rate of $1.76 per square foot.

According to the basic calculations, you would require a minimum initial inventory cost of six hundred and sixty-four thousand five hundred and twenty-five US dollars ($664,525) to launch a medium-sized but standard hair care line in any American city. In addition, you will need a separate payment processing system for online transactions.

Please be aware that for the first three months of operation, this sum covers all employee salaries.

Please keep in mind that this is only a general estimate, and who are interested in beginning a hair care line, it's better to directly contact wholesalers and suppliers of the type of equipment and raw materials they require to receive the real-time prices of these things.
What do I need to sell my own hair products?
The most important factor to think about will be how legally sound your business is. The legal component is typically simple if you have a designated expert to consult.

You require a cosmetology business license to work as a hairstylist and provide other beauty services to clients. Sell hairline products to customers, nevertheless, is often subject to different business license requirements. Locate the state agency that issues licenses through the US Small Business Administration to apply for a business license.

Provide your personal contact information, Social Security number, and occupation on a company license application. Wholesale companies usually sell products to you at a discount ranging anywhere between 10 and 50 percent off retail. Typically, state business licenses cost less than $100.
Liability insurance is always a good idea in case a customer makes a complaint about your product.
Liability insurance is required by law in several places.
How do I write a business plan for hair products?
Making a business plan is the first thing you must do when starting a firm. Who your target clients are and the best kind of products they use should be included in your company plan.

Also, you should outline each step you must take to begin production and establish your firm. Learn about your rivals, what they are up to, and how you may best outplay them in your game plan.

Your business goals for the next few years should be listed together with your marketing and advertising strategies.
Conclusion
A wonderful method to start in the hair care industry is to create your private-label hair product line. Remember that launching a new successful hair product line will include certain difficulties.
Be patient, it takes a lot of time and excitement to launch a hair care line. If you want to succeed, you must be aware of your objectives, as it can take some time to achieve traction in the industry.
You may position yourself for success and launch a successful private-label hair care brand by heeding the advice in this article.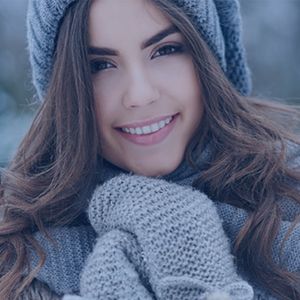 I'm Amelia. I have been working with hair care product shampoo and conditioner for 6 long years. This website is an outlet of my deep passion for hair, Shampoo and Conditioner. Basically, I'm here to guide you on shampoo and conditioner.