I'm Amelia. I have been working with hair care product shampoo and conditioner for 6 long years. This website is an outlet of my deep...Read more
A hairstyle can make and break the look. That's why we care so much about its health and appearance. It should be vibrant, glossy, and lush. We spend time and money on the best hair salons and most reliable brands of hair products. And it's great. Let's just not overdo it. Then, instead of getting the most beautiful head of hair, we'll need urgent damage control.
One of the examples of 'overdoing it' is when instead of following the instructions on the product boxes, we take the matter into our own hands and improvise, assuming that 'the more the better'.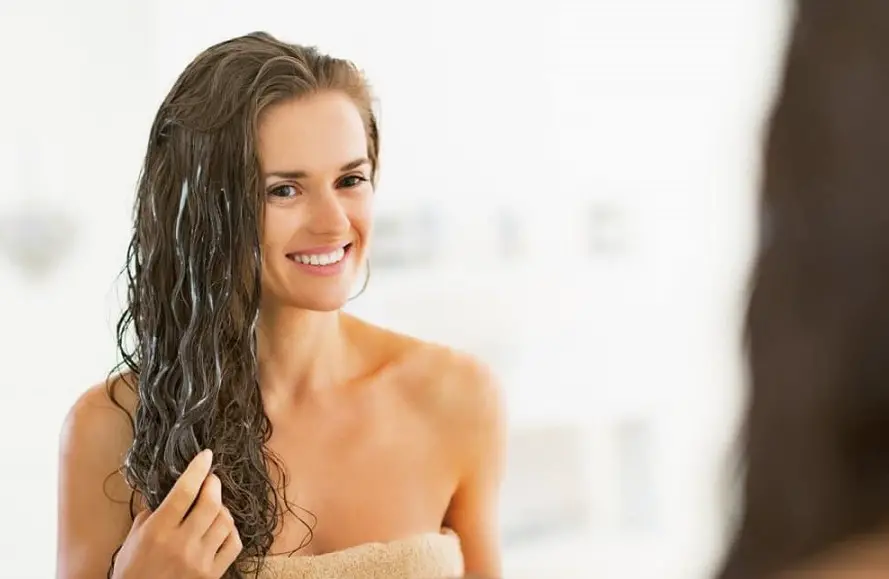 The question that we put into the headline of our article needs clarification. It is an important one. The question doesn't specify what kind of conditioner is appropriate to use for several hours. And this is critical information.
Let's go through all possible scenarios and answer all the possible questions in this given context.
Rinse-out conditioner
The first product is a regular conditioner that we use daily (or however often we wash our hair). It's called a rinse-out conditioner.
What happens if I leave a rinse-out conditioner in my hair for several hours?
What could be the logic of leaving a conditioner in your hair for an extended period? You were probably thinking: the conditioner is supposed to hydrate my hair. I have dry hair, too dry. So, leaving conditioner overnight is good, right? No, it is not right. You'll leave your hair covered with substances that your hair isn't supposed to be exposed to for such long periods, and you'll have to suffer the consequences.
Among the unwanted effects of such careless use of a rinse-out conditioner is brittle hair, which is very difficult to comb (because you damaged the outer layers of it). The hair follicles suffer some damage too.
Instead of shiny and moisturized hair, this action will cause the opposite effect.
To top it all, you can get scalp irritation due to excessive exposure to the conditioner components.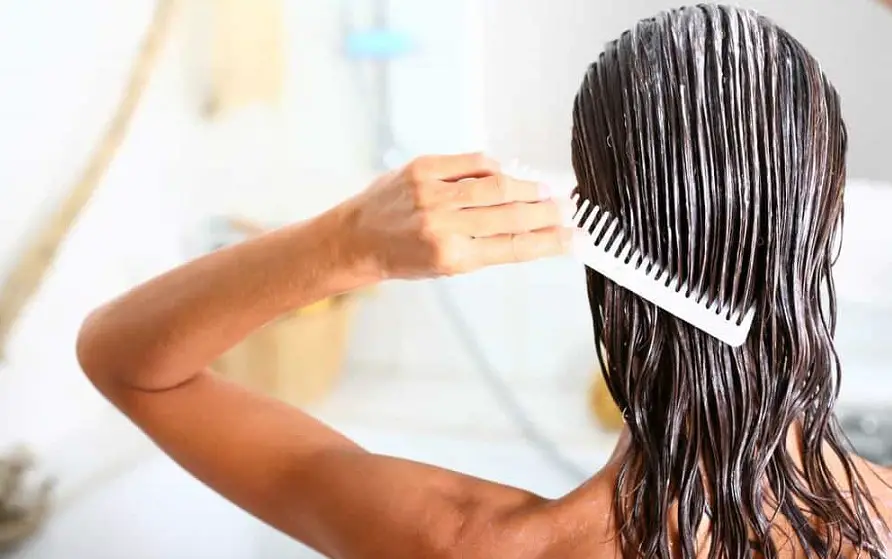 The right way
Protecting your hair from potential damage, hydrating and nourishing it with natural oils as well as making your hair easy to comb and style — are the major functions of your rinse-out conditioner.
We recommend applying such a conditioner after every shampooing. Then your hair becomes shiny and silky.
The procedure is simple:
After washing your hair and rinsing off the shampoo, take a proper amount of conditioner. The amount will depend on the length of your hair, of course, so trial and error… Distribute the conditioner evenly between your fingers and then gently apply it on the damp hair, starting from the middle and moving to the hair ends.
Use a comb to evenly distribute the product throughout the hair. Rubbing the conditioner into the scalp is not recommended.
The product can remain on the hair for 3-4 minutes for the best effect. After that, just rinse off the conditioner entirely. It's important because, in case the product is accidentally left, it can be harmful to your locks.
Don't use hot water. During the whole washing and conditioning process, your hair cuticles remain vulnerable, so you need to finish the procedure with lukewarm water to seal hair cuticles.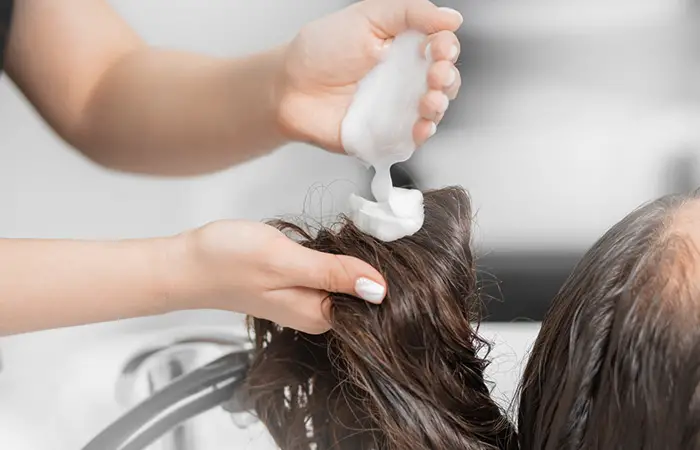 Leave-in conditioner
What happens if I have a leave-in conditioner left in my hair for several hours?
Now, another type of conditioner and a different scenario. This type of conditioner is supposed to be left on your hair (hence the name). The content of a leave-in conditioner is very different from a traditional conditioner. It is milder because the hair will be exposed to it for an extended period.
A leave-in conditioner is supposed to create a protective cover for the hair, so it contains silicones and glycerin. But it also moisturizes and nourishes hair. That's why leave-in conditioners have vitamins and natural oils.
The only potential problem here is over-conditioning. If you indulge your hair with a leave-in conditioner too much, it can cause hair breakage and hair loss, so be careful and avoid over-conditioning.
If you notice the symptoms, stop using a leave-in conditioner for some weeks and wash your hair not as often as you used to.
If you use leave-in conditioners wisely, you will never have dry and damaged hair.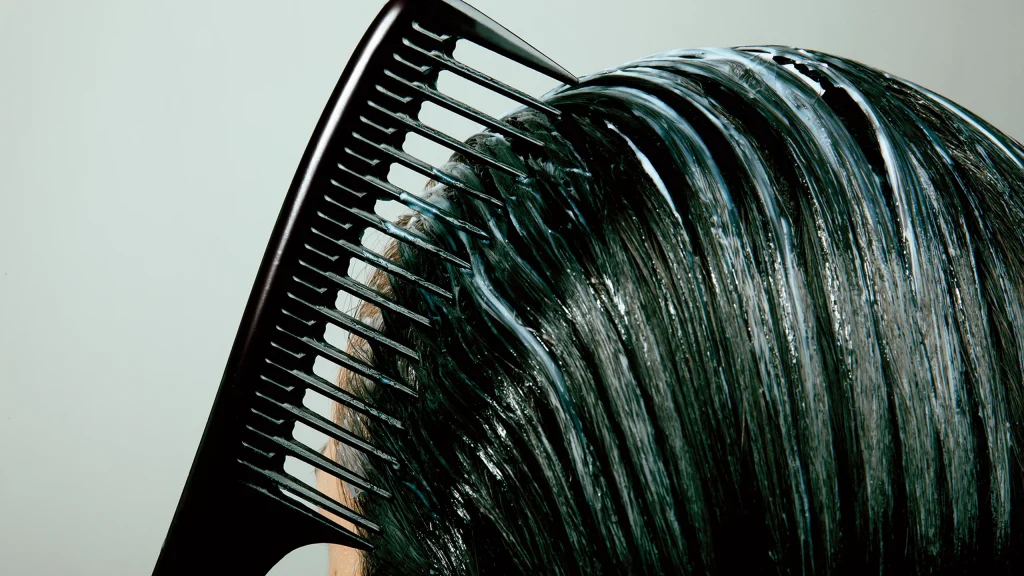 The right way
The technique for the leave-in conditioner application is not complex at all.
After washing your hair, don't dry it completely, but leave it damp (just wring it slightly with a towel).
Take the right amount of the product and distribute it throughout the hair (the most convenient and effective way is to use a comb).
You don't need to rinse it off. Leave it and dry your hair. This hair conditioner will come off only during your next hair wash.
There are no limitations in terms of the frequency with which leave-in conditioners can be used. But as we've warned you before, be careful and don't over-condition your locks.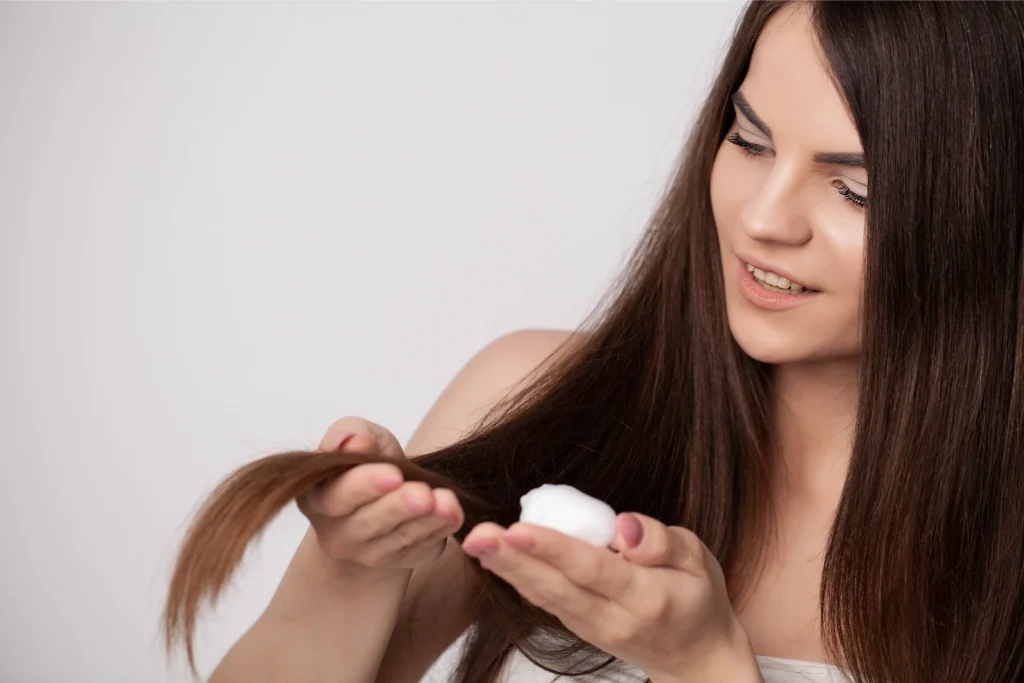 Deep conditioner and hair mask
What happens if I leave a deep conditioner or hair mask in my hair for several hours?
If you purchase a high-quality deep conditioner and/or hair mask, you are going to pamper your hair because these products are designed to moisturize your hair, nourish it, and give it strength with essential oils, vitamins, and microelements, making it look beautiful and healthy.
They can contain silk, oat, and soy proteins that will help repair your hair, as well as Shea butter, coconut oil, and other natural ingredients.
Their fast and effective aid in the case of dry and damaged hair is really fantastic. But that means that their content is not as mild as one of the leave-in conditioners. That's why you can't leave them on for long periods. You have to keep them in your hair for 30 minutes (unless the product instruction says otherwise).
If you do leave a mask or a deep conditioner in your hair overnight or for several hours, you risk over-conditioning your hair (we described the symptoms above).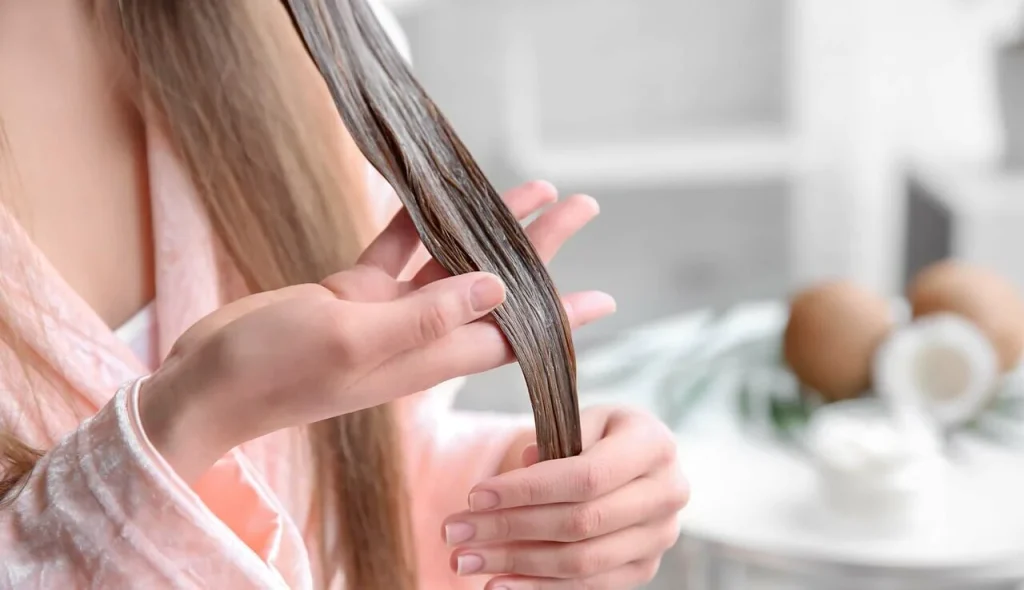 The right way
How do you use a deep conditioner in your hair? Again, the procedure is easy to follow.
After washing your hair with your regular shampoo, dry your hair a little. You shouldn't apply deep conditioners to wet hair. Take the proper amount of product and distribute it evenly, starting from the hair ends.
There are hair masks that target specific areas, for example, hair ends or the scalp.
In such a case, the instruction will tell you exactly how to apply the product for the best effect.
We suggest combing your hair for the best distribution of the conditioner in your hair.
The deep conditioner or mask usually remains on for up to 30 minutes (unless the instruction says otherwise).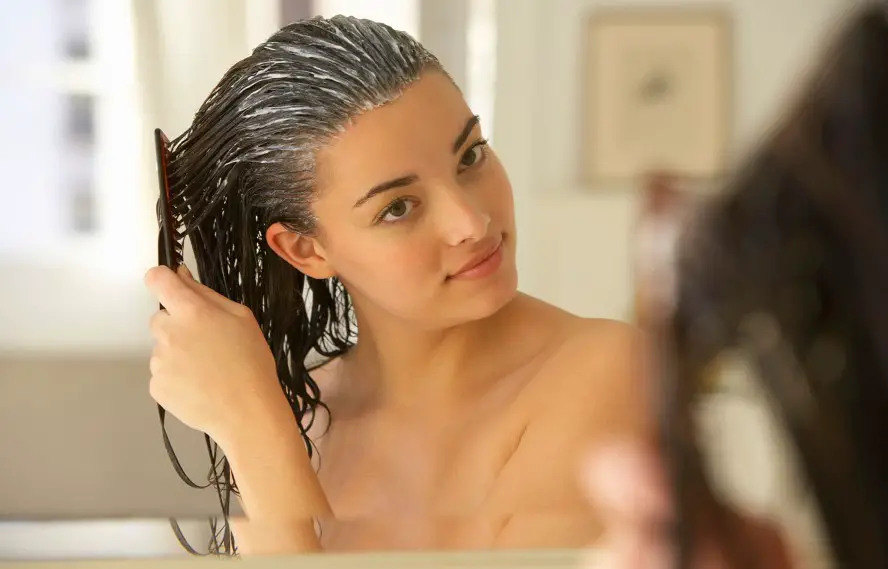 Finish the process by rinsing your hair carefully.
Deep conditioners and masks work great on fine hair, bringing it strength and weight. They make hair soft but easy to style at the same time.
A standard recommendation is to provide deep conditioning every month, but it's better to use an individual approach and assess the needs of your hair.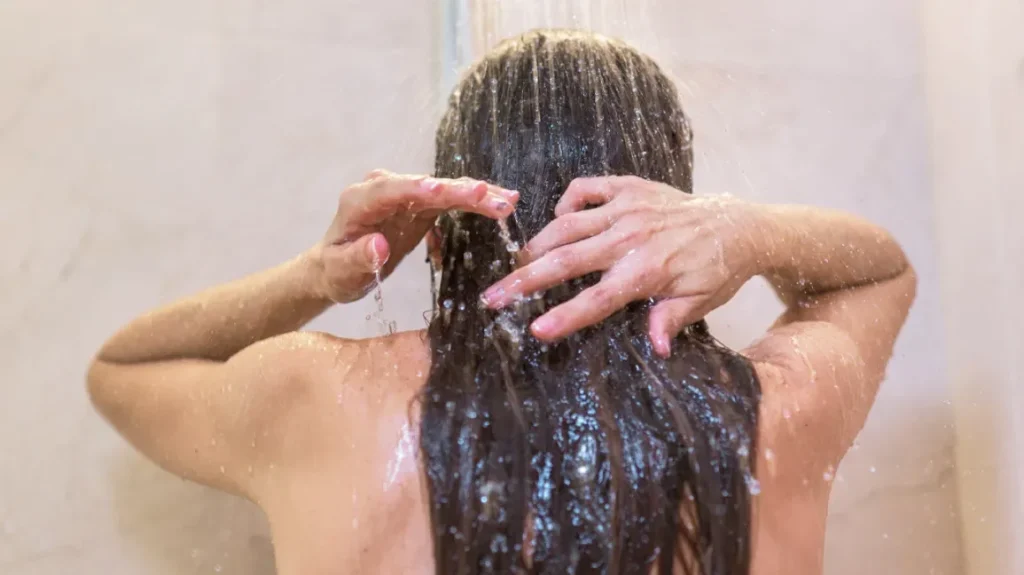 Cleansing conditioner
We included this type of hair conditioner in our article just to be thorough. We don't think that there will be a lot of people who would want to leave a cleansing conditioner in their hair overnight. But just in case — don't do it.
Such products are very convenient when you are on the road and don't want to overpack. Instead of taking two bottles with you, you take only one.
It will remove the dirt and grease from your hair while at the same time conditioning it (so-called co-wash).
Of course, You don't leave a cleansing conditioner in your hair for longer than it takes to wash it.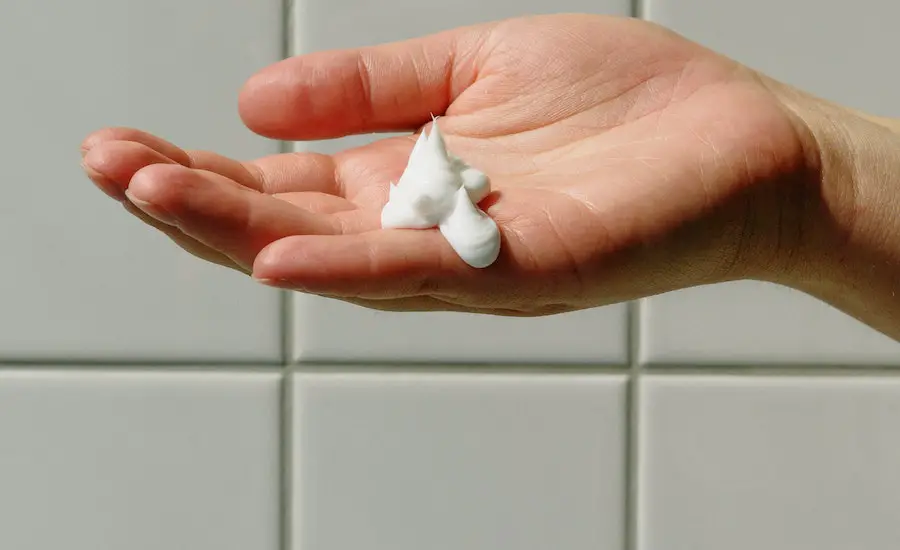 Hygral fatigue
We already touched upon the consequences you leave the conditioner on your hair for a long time (first of all, in the case with a rinse-out conditioner). We'd just like to talk a little bit more about one very unpleasant condition which we are encouraging you to avoid.
It's called hygral fatigue. It occurs as a result of hair excess moisture. If your deep conditioning treatment is too frequent, your hair gets too much moisture, more than it needs.
You'll notice that your hair doesn't shine anymore, it frizzes and breaks, and you find it really hard to comb your hair strands.
It's time to do damage control.
Avoid any deep conditioning and moisturizing treatments. You need to get rid of this extra moisture.
Treat your hair with argan oil or coconut oil to neutralize the harm.
Avoid aggressive exposure like heat styling.
Don't wash your hair as often as you are used to (we know, it's hard, but it's only temporary).
Visit your salon and cut the broken ends. It's also important for hair health.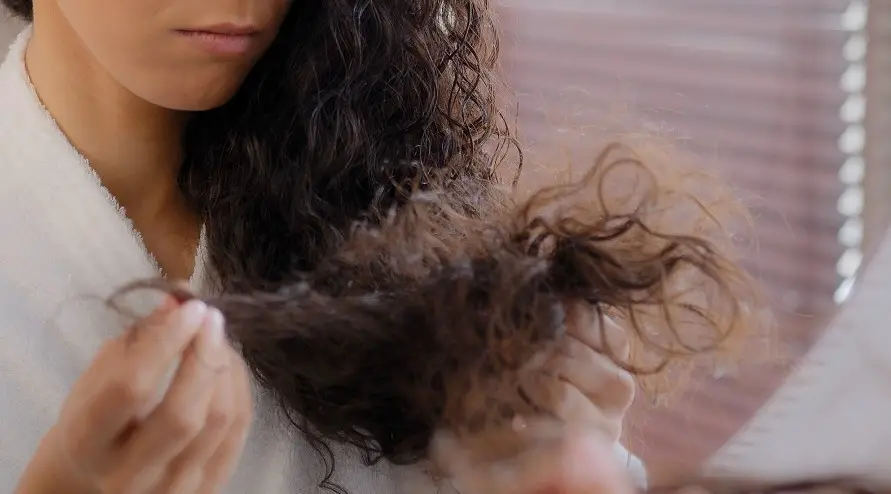 Frequently asked questions
Will your hair fall out if you leave conditioner in it?
If you leave a regular conditioner in your hair for a long time (for example, overnight), it can be damaging to your hair. Apart from scalp irritation from the exposure to quite aggressive components of the conditioner, you may end up with breaking, fragile hair and damaged hair shaft.

On the other hand, if you keep a leave-in conditioner in your hair, you'll be fine, because that's the way a leave-in conditioner takes effect on your hair. You are not supposed to wash it off at all. You leave conditioner on, and it hydrates your hair and strengthens it.

You'll have soft, manageable hair. If you include a leave-in conditioner in the hair care routine, it can have a very positive impact on overall condition and health.
How long can leave-in conditioner stay in your hair?
A leave-in conditioner is not supposed to be rinsed off at all. After washing and conditioning your hair, leave conditioner and dry the hair. The mild and weightless texture of the conditioner gently acts on your hair strengthening it.

If you have natural hair, it will be shinier and look healthy. A leave-in conditioner can prevent or stop hair loss if the reason for that is local. If you have dry hair, the product hydrates it.

What happens if you leave it overnight? Nothing. It is absolutely fine. Keep the conditioner on and wash it off when you cleanse your hair next time.
What happens if you leave hair conditioner in too long?
It depends on the conditioner. If you leave a traditional conditioner on, it can damage your hair shaft and irritate the scalp. Dry hair with split ends, no gloss or healthy glow. That's the result.

A deep conditioner also shouldn't be left in the hair for a long time. The average exposure is 30 minutes. If you leave it overnight, you can end up with hygral fatigue. It occurs when the hair is moisturized to the excess. The result — is unmanageable breaking hair, that is impossible to untangle.

The only conditioner that you can leave in the hair is called leave-in conditioner (the name is talking for itself). Leaving this conditioner on is not only allowed but strongly advised. It's very effective for hydrating dry hair, nourishing it, and bringing it power and shine.
What happens if you don't wash out conditioner?
We recommend rinsing off your hair properly after cleansing it with a shampoo and conditioning it with a standard conditioner.

If the components of the hair conditioner remain in your hair, it can hurt the follicles and the core of the hair.

A standard conditioner usually contains active and sometimes aggressive components that should be removed quickly after they have done their job. The buildup of these components can cause quite a lot of damage by blocking the follicles, thus depriving your hair of essential nourishment and oxygen and even leading to infections.
Apart from that, the buildup can be really irritating to the skin of your head and can cause a severe rash on the scalp.

It's better to make sure that you've got rid of the product completely after it's done the work.
Final thoughts
As you can see, a question about leaving conditioner in your hair overnight or for several hours is a little tricky. It depends on the conditioner.
Don't leave your rinse-out conditioner in your hair for extended periods.
But you can and should keep a leave-in conditioner in your hair because that's how it is supposed to work.
As for the deep conditioning and hair masks, they are not designed for several hours of exposure. A few extra minutes are fine, but definitely not overnight.
Don't think that using the conditioner more and longer will make you feel better. Everything is quite the opposite.
Hopefully, we could sort it out for you. Preserve your hair health and beauty and do it the smart way.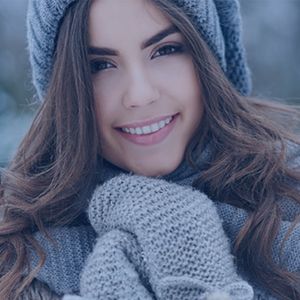 I'm Amelia. I have been working with hair care product shampoo and conditioner for 6 long years. This website is an outlet of my deep passion for hair, Shampoo and Conditioner. Basically, I'm here to guide you on shampoo and conditioner.