I'm Amelia. I have been working with hair care product shampoo and conditioner for 6 long years. This website is an outlet of my deep...Read more
Platinum blonde is a very popular shade of colored hair. It is a unique color that lets you look stylish in any situation. It will allow you to stand out in a crowd of people and get the attention of all the people around. No one will stay cold-blooded looking at such a stunning element of beauty.
This article will help you to choose the best lightening shampoos to lighten hair or save your cold blonde.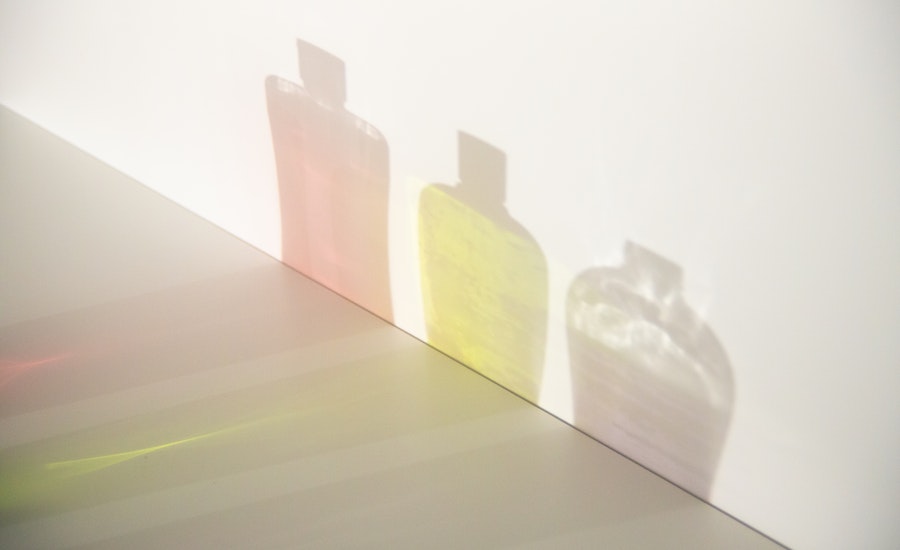 Hair dyeing
If you are one of the almost natural blondes or even a bit darker than blonde, you will need bleaching. Among several different ways to lighten up your locks, the most effective of them is bleach. At the same time, it is considered the most harmful for hair.
Bleach or enlightener decolorizes the hair by breaking up the natural melanin in the hair. The scalp releases natural oils that protect the skin and hair from excessive damage.
If you deprive yourself of the protective layer, it can cause skin irritation.
For extra moisture or in the case of dry hair, make a mask that nourishes the hair with moisture and vitamins for several days before the procedure.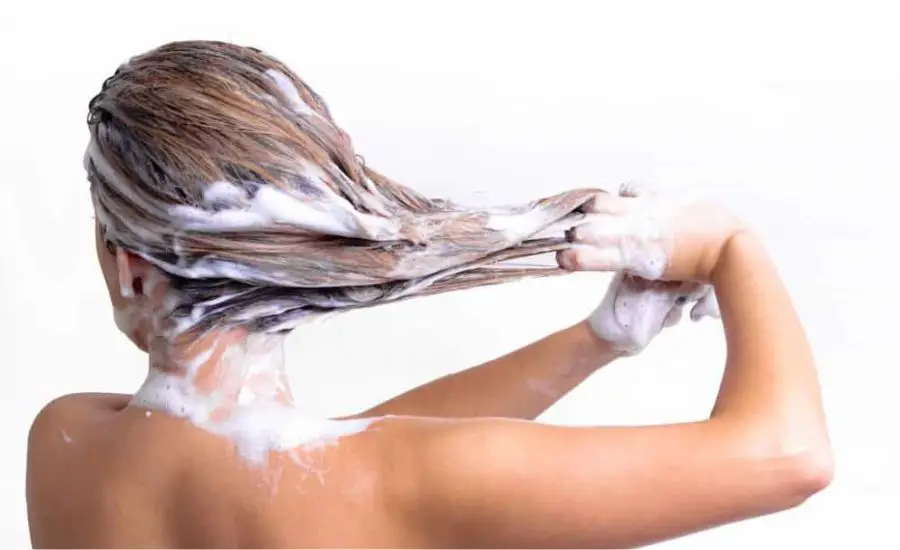 Could I lighten my hair without bleaching?
We all know that the process of bleaching hair destroys the structure of the hair, making it weak and brittle. So you can use the natural materials that are easy to find at home. Moreover, it would be a less harmful way of lightening hair than bleaching.
Apply chamomile tea or add lemon juice to your hair mask. There is also a way to achieve what you want with a mix of honey and water applied to the hair. There is also a similar method where you must mix apple cider vinegar with water in half and apply this essence to your hair.
However, the most effective and safest way is a lightening shampoo at present.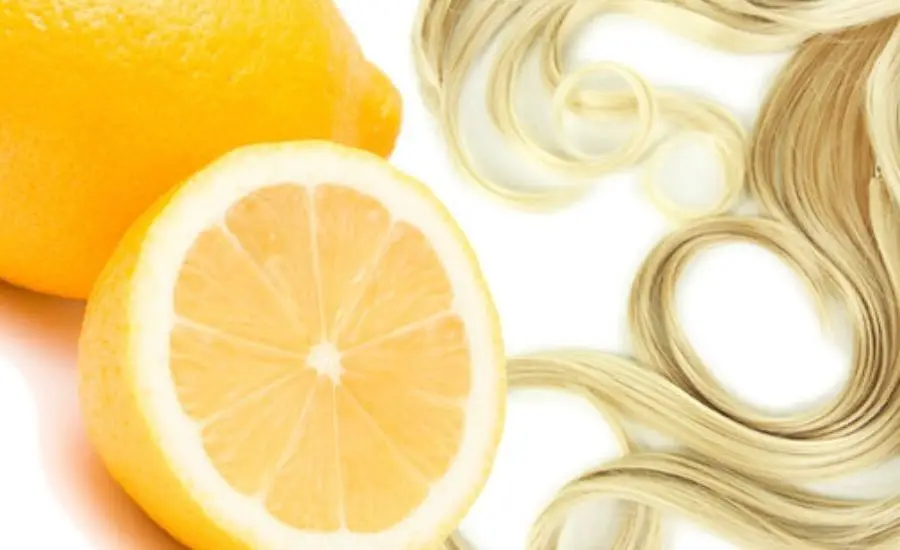 Why use lightening shampoos?
If you have natural blonde hair but desire to lighten hair without using bleach, you can use a special shampoo.
Another cause of using hair-lightening shampoo is to prevent brassiness.
After bleaching your hair at home, for example, you can get an unwanted yellow color, or you bleached regrown hair, and now you need to equalize the color. Before you worry about looking like a chickabiddy, you can use a toner, i.e. a clarifying shampoo, to give your hair a looking rich and cooler shade.
Also, a clarifying shampoo will help you keep your hair color bright. It refreshes faded color, which can result from exposure to environmental factors like heat, water, and others.
It doesn't matter if you have gray hair or intricate hair coloring. This product gives your existing color a subtle lift and shine. 
If you are wondering how to use a lightening shampoo, we will explain to you – it is very easy. You can use this product as your regular shampoo when washing your hair, or you can mix it with your regular shampoo. It depends on the composition of the product.
Massage the product into wet hair, rinse well, and then apply the conditioner to your hair for extra care and rinse according to package directions.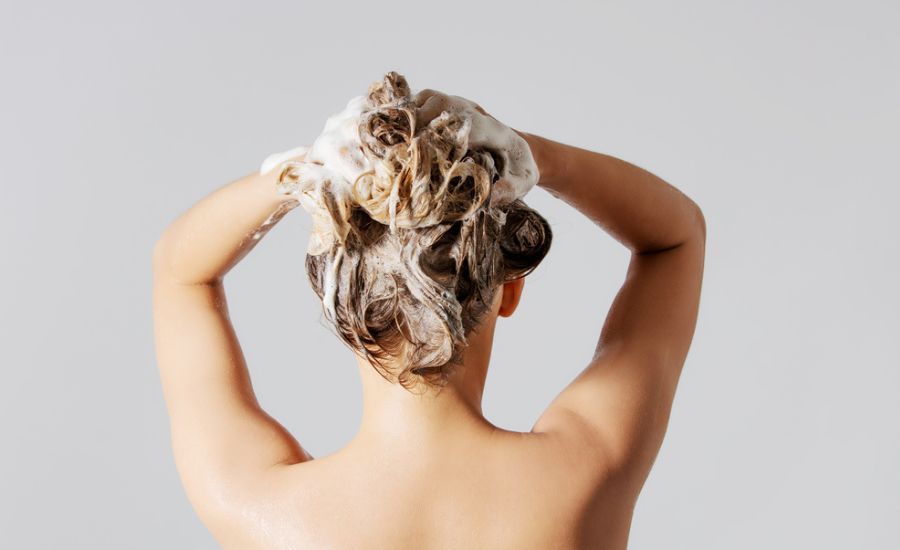 Characteristics of the best shampoo
Firstly, don't purchase lightening shampoos with toxic ingredients such as ammonia and peroxide.
The lightening shampoos must be effective and have strong lightning power due to their high-quality composition. Of course, it can lighten your hair color but result in dryness and damage. Then you will try your best to recover the damaged hair.
At the same time, the shampoo should make your hair even drier than before using the product. It may damage the structure of the hair. Therefore, the advantage of the product will be the content of natural ingredients that will lighten your hair without unnecessary damage, such as honey, chamomile, and citrus extracts.
Also, the ingredients like aloe vera, avocado, argan, coconut, and jojoba can fight against dry hair. They pump your hair full of moisture and nutrients, saving pigments better, ensuring longer-lasting color.
You should remember lightening shampoos are not bleach or hair dye. This remedy will not help you turn brunette hair into platinum blonde. It can only lighten hair with your current tone by one or two levels.
The product works more effectively on untreated, early virgin hair. The less hair has been dyed before, the easier it is to get the desired shade without harming the health of the hair.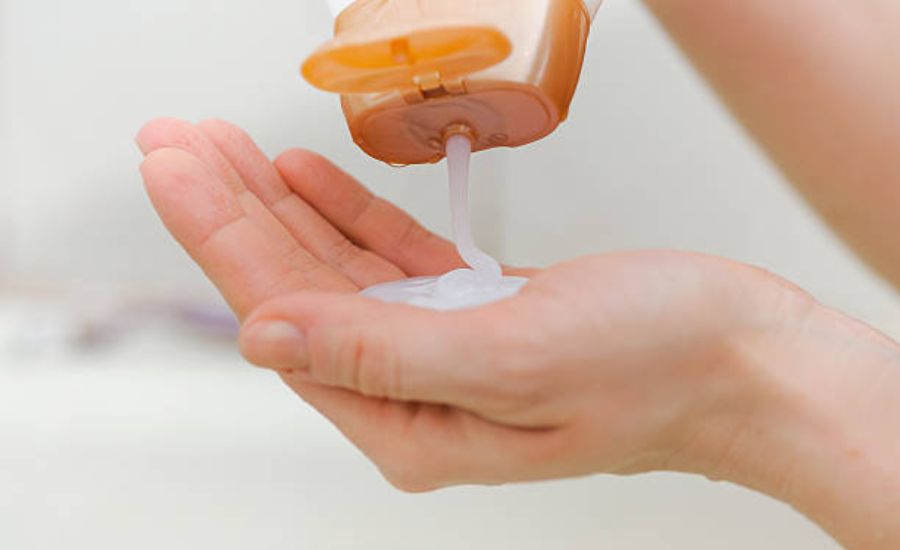 The best lightening shampoos
To help you choose the best shampoo for lightening hair, we've put together a list of 9 effective products you might like.
The ProVoke shampoo is a lightening shampoo that works on any light color and is suitable for oily, dry, and normal hair types.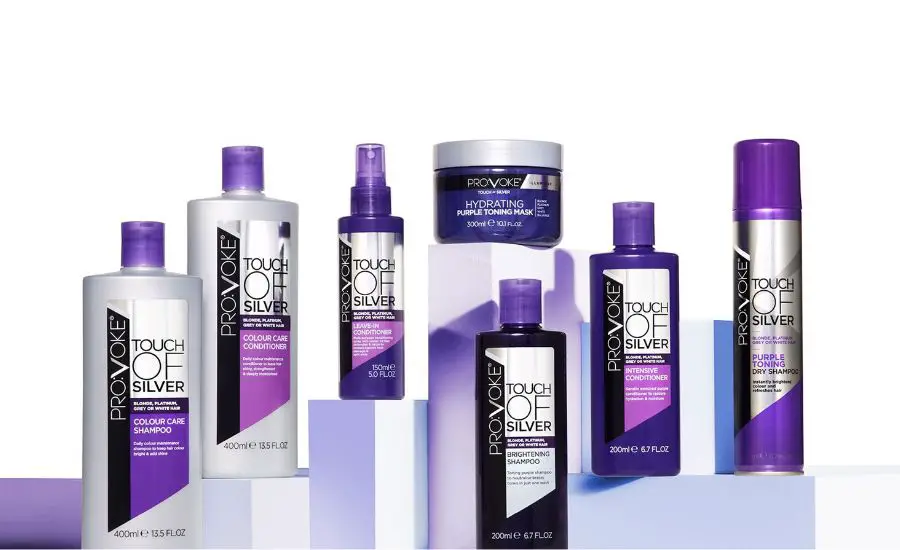 It is used for getting blonde, white, grey, or silver hair colors, and fighting against brassy tones. You can get a beautiful cold color without yellowness or, conversely, a purple hue.
Rated best in class thanks to our advanced technologies, which contain UV filters and a unique mix of purple pigments that counteract yellow & orange colors. Keeps your hair color bright and radiant.
The key ingredient of the product is black oats.
This is simply the result of using natural ingredients in our formulas.
The ProVoke Shampoo is free of sulfates, paraben, and silicone. Sulfate-free products are gentler on your hair, helping you keep your color vibrant longer.
Pros
Contains black oats
Pleasant scent
Long-lasting
Cons
It is suitable for all types of hair – oily, dry, normal, or even color-treated hair.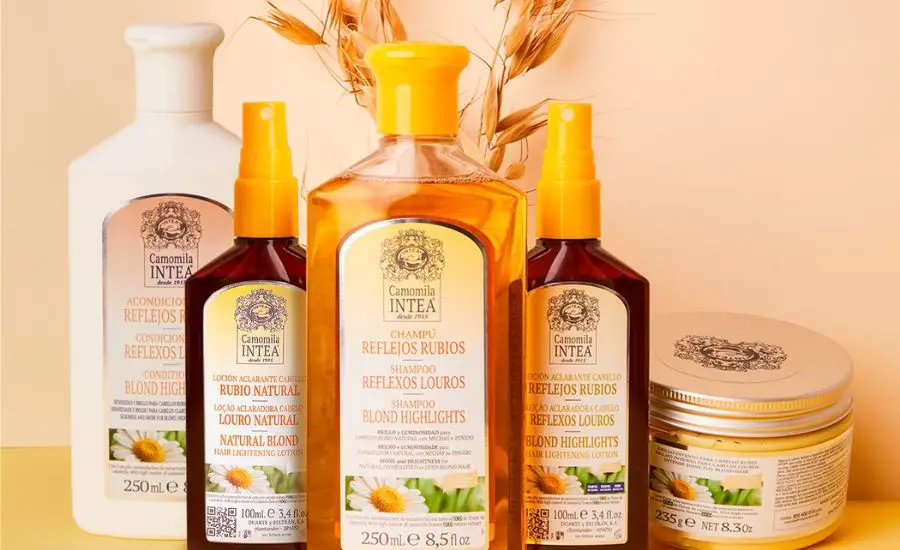 Chamomile flower extract softens hair and provides silkiness and strength to your hair. It is also a remedy for removing stubborn dandruff. While using this product, you can say goodbye to your brittle hair. The gentle effect of using this shampoo will give the hair softness and a healthy look.
This product does not contain any sulfates, alcohol, silicone, parabens, or ammonia and has brightening properties due to the main natural ingredient – chamomile extract. The shampoo provides a deep cleanse while protecting the hair and keeping it hydrated.
The shampoo is suitable for all members of a family. Also, thanks to the mild formula, it can be used with regular washing.
Pros
Chamomile lightens hair color naturally
Removes stubborn dandruff
Available for kids
Free of sulfates, alcohol, silicone, parabens, & ammonia
Cons
Go Blonder Shampoo is a mild lightening shampoo that gradually lightens hair because it includes citrus and chamomile.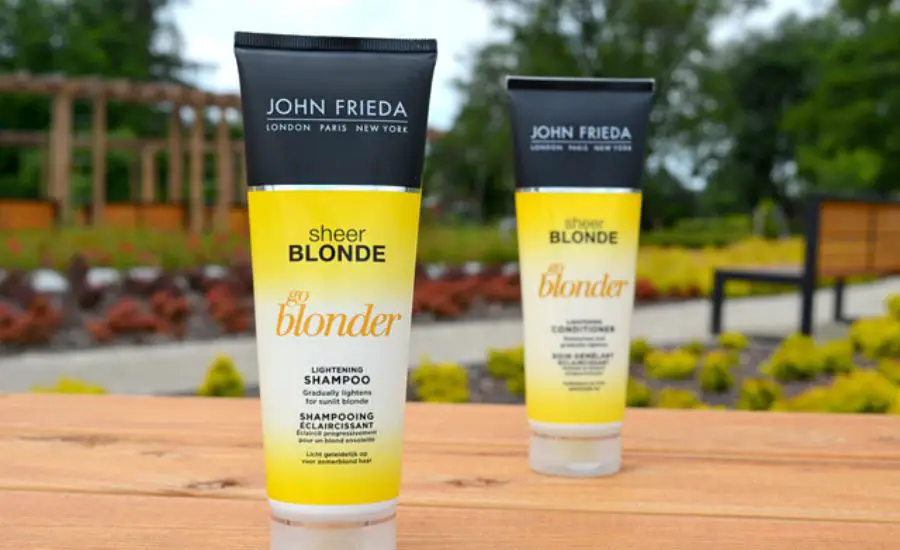 The feature of the product is the special Technology – Blonde Mend that gives hair shine and strength with powerful inners – keratin, castor oil, grape, and sunflower seed extracts. 
It is suitable for normal types. This shampoo is recognized as the best shampoo for blondes.
Pros
Chamomile and citrus lighten hair color naturally
Citrus gently cleanses hair
Contains powerful ingredients
Ammonia & peroxide free shampoo
Cons
Kenra Professional is a brand that is trusted by any hair stylist. This firm works with the innovative formula to create unique, high-quality products without ammonia, peroxide, and parabens.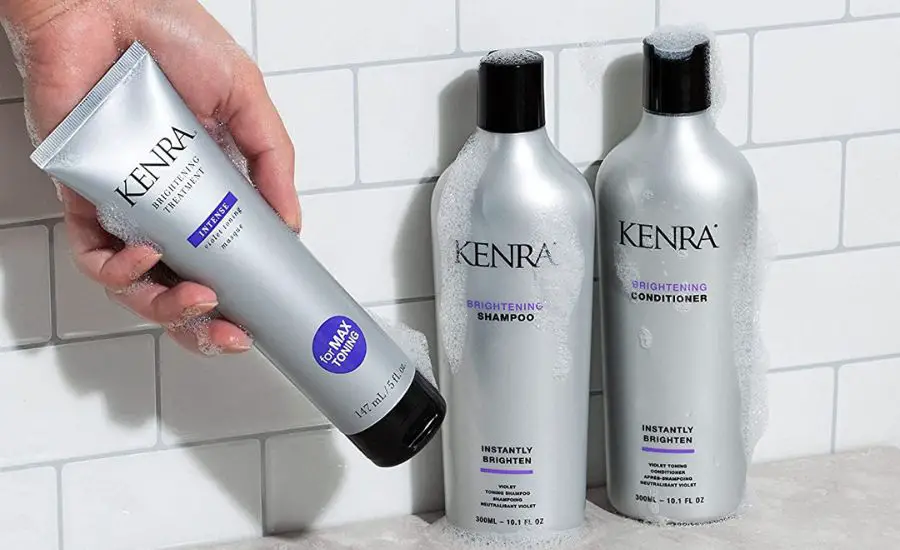 This lightening shampoo contains violets pigment for toning to eliminate brassy tones and color protection.
Also, the purple shampoo increases brightness by up to 80% and prevents oil build-up.
It's suitable for all types, including not only blond and gray hair, but also brunette hair. It can be used daily on natural or color-treated hair.
Pros
Free of ammonia, peroxide, & parabens
Exact result
Cons
Its formula gently brightens the tone. The composition is enriched with natural substances – Chamomile Extract and Turmeric. As we have already known, the extract of chamomile makes hair strong and healthy. At the same time, Turmeric recovers the scalp, favorably affects hair, and performs from the hair roots.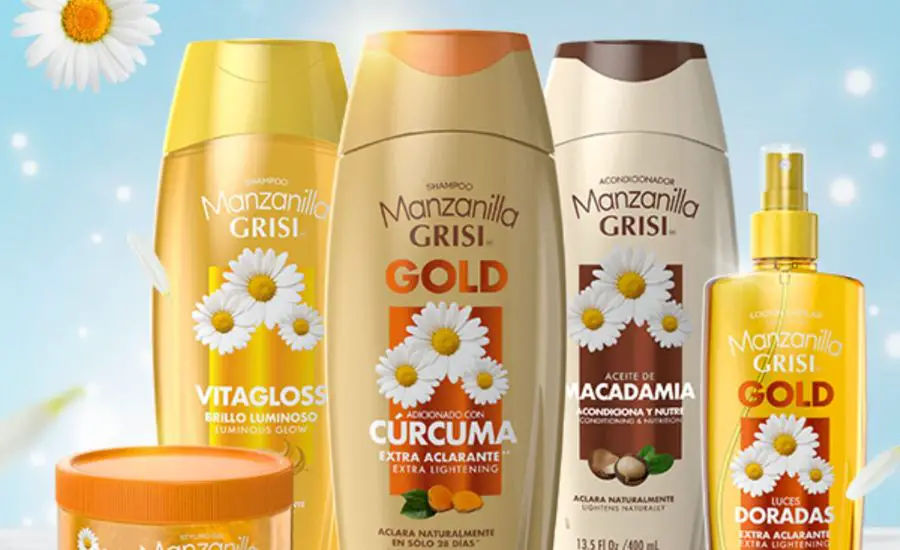 This combination of ingredients repairs damage and protects against breakage caused by frequent coloring sessions.
The products of Manzanilla Grisi are suitable for all adult types.
Pros
Chamomile lightens hair color naturally
Sulfate-free
Repairs damage and protects
Cons
Tío Nacho – the Hispanic brand for natural care. Its formula is designed to keep thin hair healthy and shining. This brand targets the unique properties of each hair type so that you can find a shampoo for every type.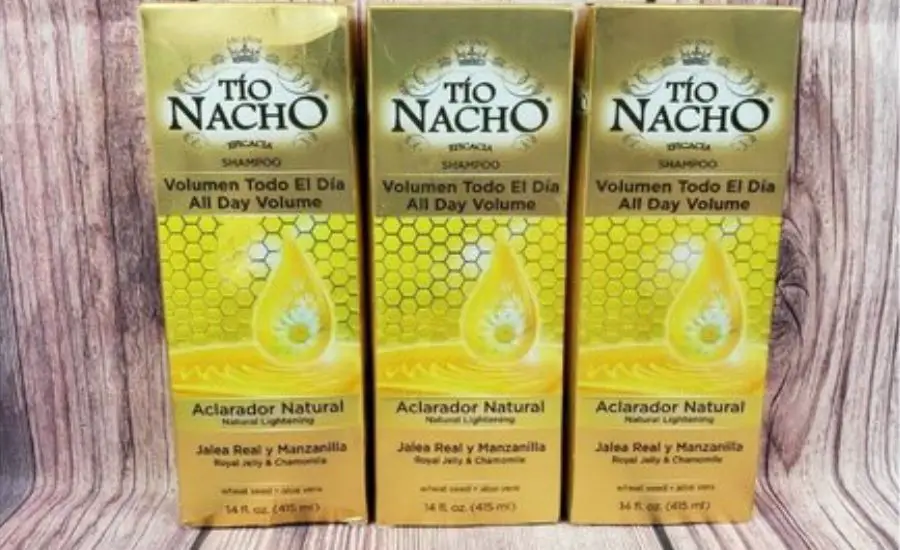 This lightening shampoo includes a large number of natural ingredients – royal jelly which helps nourish and hydrate your hair, and already-known Chamomile extract that will help to make your hair look better natural hair color. In addition, ginseng and Mexican herbs enrich with amphetamines and make hair healthier.
One of the most attractive properties of this product is the stimulation of hair growth due to the combination of internal components.
Pros
A large number of natural ingredients
Good scent
Cons
This shampoo contains intense violet pigments to counteract yellow tones.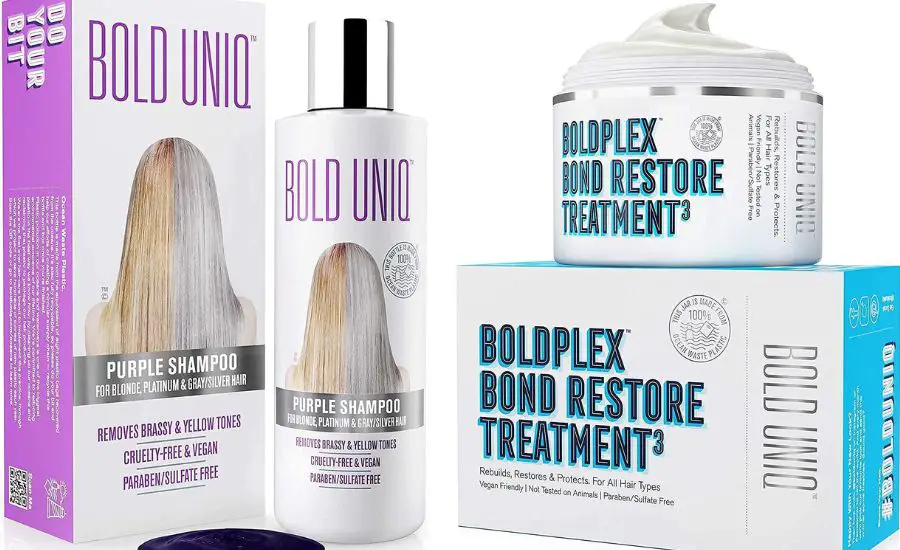 It can be used on all types, including color-treated hair – blonde, bleached, highlighted hair, silver, and gray-colored hair. This formula focuses on extending the time between expensive salon visits and adding silver. You can get rid of unwanted yellow undertones at home.
This shampoo is Sulfate-Free Shampoo – it doesn't include sulfate, mineral oil, phthalate, paraben, or formaldehyde. This product is enriched with vitamin B5 to make your hair better in different ways. That's why it is recommended by every professional hair stylist in the world.
Its formula also contains innovative UV Filters that protect the hair color against fading caused by damaging ultraviolet radiation.
Among hair-lightening shampoos, it is cruelty-free and eco-friendly.
Pros
Cruelty-free
Sulfate-Free
Eco-friendly
Vitamin B5
Cons
This hair-lightening shampoo is suitable for oily, dry, and normal types.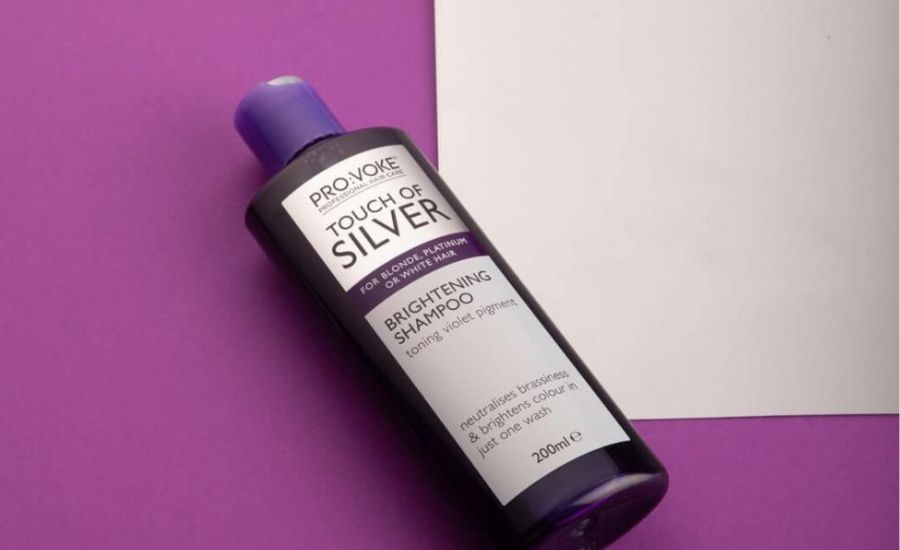 It is the perfect product to brighten the grey, leaving it silvery white, but not purple in any way. The shampoo creates a uniform, beautiful tone throughout the length of the hair and has a very effective formula for eliminating overly warm tones.
The result is noticeable after the first use of the product and keeps the color brightness in just a few washes.
If desired, you can get a beautiful strawberry shade with this shampoo.
Pros
Sulfate-free
Nice scent
 Long-lasting
Cons
The cleansing spray with Moroccan oil was created specifically for light hair. That method is suitable for all representatives of blond hair who are too busy to wash their hair. This shampoo absorbs oil and odor, so your hair stays fresh all day!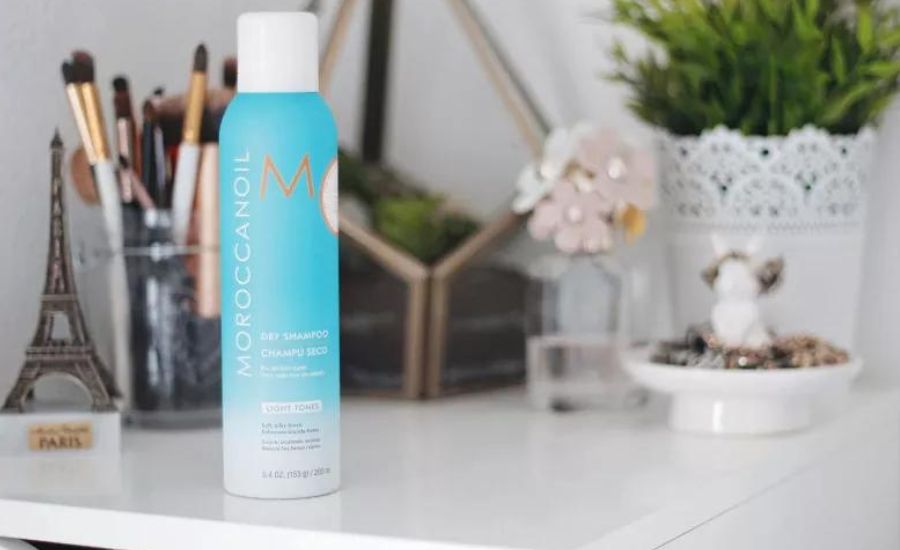 This blonder lightening shampoo is suitable for all types. It is formulated with ultra-fine rice starches to absorb oil and buildup and subtle violet undertones to neutralize brassiness.
In addition, argan oil protects against UV damage.
It is the only aerosol form on the list. The product refreshes light-dyed hair between washes.
Pros
Easy to use
Contains argan oil
Travel-friendly
Cons
Leaves a white cast
Short lasting effect
FAQ
Wish to lighten your hair, get rid of yellow or even orange tones, and find the perfect shampoo among all existing hair-lightening shampoos? You may face some questions.
What is the best shampoo to lighten hair?
Check the list above. It contains all the hair-lightening shampoos that we recommend.
Is there a shampoo to make your hair lighter?
Yes, lightening shampoos can make existing hair color lighter. Thanks to special formulas for shampoos, that can not only keep your hair clean and shining, but change hair color without harm to the health of the hair and scalp.
Is there a shampoo that makes your hair blonder?
In general, among lightening shampoos, we can distinguish purple shampoos that tint colored hair and help to take off brassy tones and shampoos that lighten blonde hair (sometimes even brown hair) because of special natural ingredients.
What is the best product to lighten your hair?
The best lightening shampoo improves dyed hair color or your natural hair color and recovers damaged hair. It would be a plus if the lightening shampoo does not contain any chemicals that spoil color-treated blonde hair. Being eco-friendly is a big advantage.
Result
In conclusion, we created a list of the best lightening shampoos for you. It lets you choose the lightening shampoo, which would be perfect for your hair type and hair color. Even in home conditions, you can become your hair stylist and allow professional care without expensive beauty salon visits.
In general, it doesn't matter if you have blonde hair, brown hair, light brown hair, or bleached or colored ones, you can change your hair color like you want. It is attainable to use lightening shampoos without any damage.
Try to use lightening shampoos and satisfy yourself with the magical changes.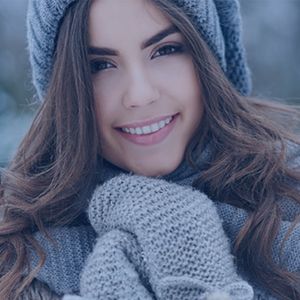 I'm Amelia. I have been working with hair care product shampoo and conditioner for 6 long years. This website is an outlet of my deep passion for hair, Shampoo and Conditioner. Basically, I'm here to guide you on shampoo and conditioner.