I'm Amelia. I have been working with hair care product shampoo and conditioner for 6 long years. This website is...Read more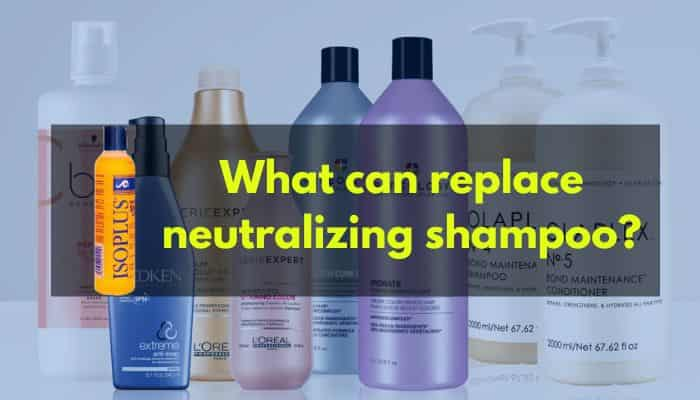 Buying a neutralizer shampoo often breaks the bank. So if you are wondering what can replace neutralizing shampoo, then you are going to save some bucks.
The greater purpose to use such shampoo is to kick out all bad impacts of any chemical and bring back the normal pH level. When we are using ordinary shampoo except any neutralizer, then day by day our hair becomes lifeless or dull.
Thankfully, still you have a choice to replace the neutralizer shampoo and it is ACV.
Apple Cider Vinegar works as a natural neutralizer as it can ensure deep clean of your hair at the same time keep the perfect pH balance of a scalp. We basically use any neutralizer to avoid hair breakage and brittle strands. Moreover, day to day applying on our hair we can bring back the natural hair.
What happens if you don't use a neutralizer?
The main reason why we use a neutralizer is to take intensive hair care of our sensitive skin. So people with sensitive skin may lose their hair when they don't use a neutralizer. 
Moreover, when they have clogged hair with residue then using an ordinary shampoo will harm the scalp. Because the clarifying shampoo comes with more pH that will cause dryness of hair, lost hair, and many more.
What can replace neutralizing shampoo?
There are a few things that can replace neutralizing shampoo. But what will you choose to replace it? Is it a natural substitute or artificial one just like a clarifying shampoo?
Yes, we are talking about ACV which is the best alternative to any neutralizer shampoo. Afterwards, we recommend you with Shea Butter, Emollients, Argan oil, Almond oil, and Avocado
Apart from the above mentioned alternative, you can replace it with any clarifying shampoo.
We can not suggest you with any ordinary shampoo that may help you to kick out hair build up but they causes many harms.
Clarifying shampoos can be used in place of neutralizing shampoos. Because, they will not strip the hair of its natural oils.
Another option is to use a chelating shampoo. This type of shampoo is designed to remove minerals and other deposits from the hair. It can be used once a week or as needed.
Chelating shampoos can be used in place of neutralizing shampoos. They are somewhat better choice compared to any normal shampoo. Because they seldom strip the hair of its natural oils.
Finally, you can use a baking soda rinse. This is a simple rinse made with baking soda and water. It can be used once a week or as needed.
Can you wash your hair with neutralizing shampoo?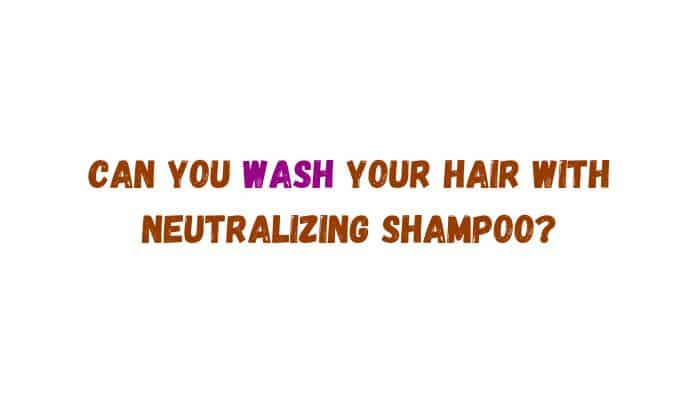 We can wash our hair with neutralizing shampoo when we have dyed our hair and we want to remove the color. We can also use it if we have used a lot of products in our hair and we want to remove the build-up.
Neutralizing shampoo would be the best option for any one when it comes to washing our hair. Because it clears up all the clogged particles of your hair without causing any harm. The washing process is easy and smooth.
Is it okay to use a neutralizing shampoo after dyeing your hair?
After dyeing your hair you should better opt for a neutralizer conditioner rather than a neutralizer shampoo. Because such shampoo is far more acidic and such acidic shampoo will neutralize alkalinity. Since coloring your hair will bring tons of alkaline so using such shampoo may bring many issues. For example, Shampoo will penetrate your scalp and try to fade away the hair color.
Here comes the neutralizer conditioner with the perfect acid balance. it will bring back the normal pH balance at the same time won't fade away the color.
How to make homemade neutralizing shampoo?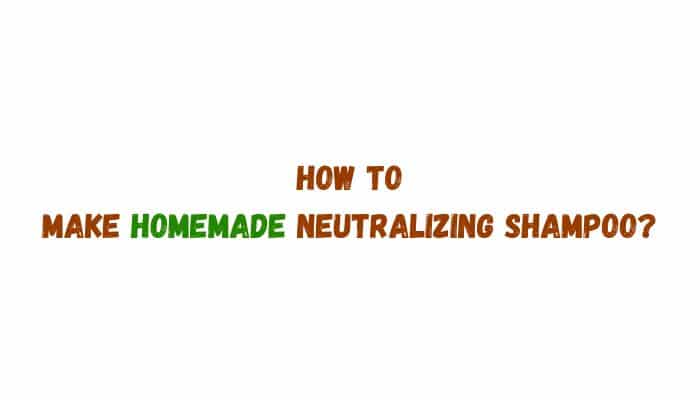 The most basic recipe for homemade shampoo only requires two ingredients: baking soda and water. Simply mix together a tablespoon of baking soda with a cup of water, and voila! You have a gentle, clarifying shampoo that will remove buildup and leave your hair feeling clean and fresh.
If you're looking for a shampoo with a little more cleansing power, you can add a few drops of lemon juice or apple cider vinegar to the baking soda and water mixture.
This will help to strip away any extra oils and dirt, leaving your hair super clean. Just be sure to follow up with a conditioner, as these acidic ingredients can be drying if used too often. As a hair relaxer, you may give it a try with honey, olive oil, and lavender essential oil.
Simply combine a quarter cup of honey with a quarter cup of olive oil and a few drops of lavender oil. Massage the mixture into your scalp and hair, and let it sit for a few minutes before rinsing out. This shampoo will leave your hair feeling soft, silky, and healthy!
Whichever recipe you choose, be sure to store your homemade shampoo in a dark glass bottle and use it within a few weeks for best results.
What are the benefits of using organic shampoos instead of chemical-based ones?
Chemically produced shampoo has many side effects as they come with Sulphates and Parabens. Where organic shampoo soothes our hair as a hair relaxer.
Get key benefits using any organic shampoo is to have essential vitamins, moisture, and minerals. Oftentimes they come with hair nourishing natural oil like Coconut oil, argan oil, and many more. Moreover, organic shampoo ensures perfect hair hydration so we can find our desired texture.
Frequently Asked Question
Can we use conditioner instead of neutralizer?
Conditioner can be used instead of neutralizer for hair relaxing. In fact, you may use it for any hair type and at any time during the shampooing process.
Conditioner is a great alternative to neutralizer because it is gentle and does not strip the hair of its natural oils. It also helps to detangle the hair cuticle and can be used to add shine and softness.
Is there a difference between regular shampoo and natural shampoo?
Yes, there are many differences between them. The best shampoo considered to be natural shampoo as there is no chemical process ever conducted by the manufacturer. On the other hand, the regular shampoo often comes with sulphates, parabens, and other harmful chemical.
Conclusion
Most of the hair stylists on earth always recommend neutralzing shampoo as it can only perform 100% hair neutralization. So if you have such skin and want to remain on a safe side then always use a neutralizing shampoo.
If buying such shampoo sounds expensive to you then go with Acv rinse process. ACV is the best replacement instead of it.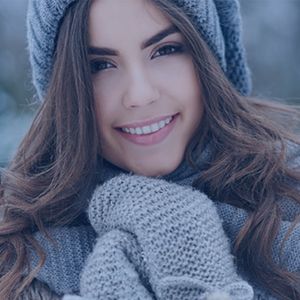 I'm Amelia. I have been working with hair care product shampoo and conditioner for 6 long years. This website is an outlet of my deep passion for hair, Shampoo and Conditioner. Basically, I'm here to guide you on shampoo and conditioner.